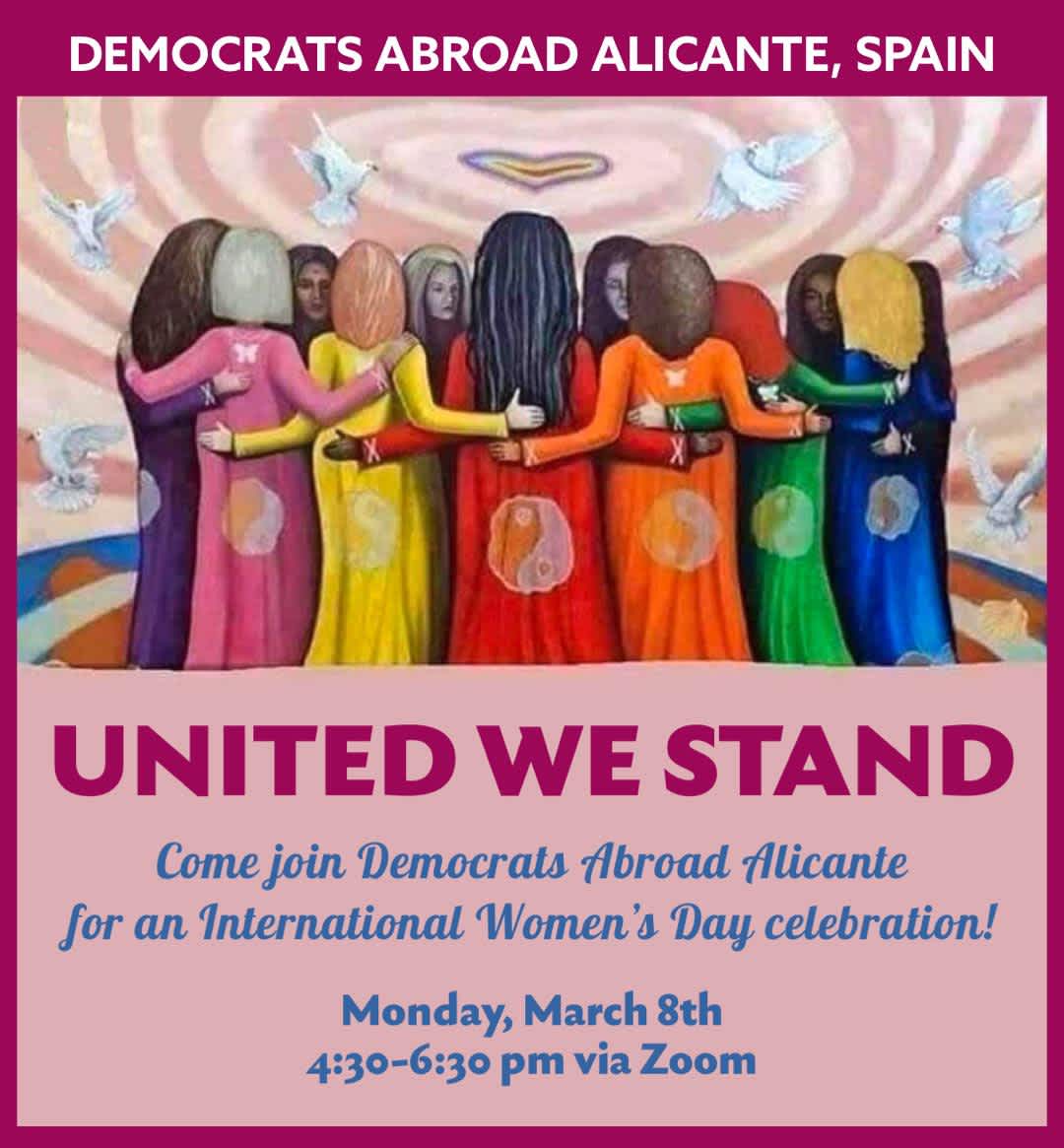 In honor of International Women's Day Democrats Abroad Alicante decided to learn more about about the lives of our Spanish sisters. We want to raise awareness to the issues that they face in their every day lives. As Americans living in Spain we thought what better way to find out but to ask!  
DAA has assembled an amazing group of women for an online round table discussion. Our panelists come from diverse backgrounds as educators, lawyers, advertising executives, activists, journalists, producers, directors, writers, artists, actors, interpreters, housing developers, union organizers and administrators. 
We may come with different personal histories, but we share many things in common. Our goal is to reach out and create an international bond of friendship and sisterhood! We welcome allies of all genders. 
Please join us to listen, learn, and raise a glass in celebration of International Women's Day!
Monday, March 8, 2021 from 4:30-6:30pm
Link: http://zoom.us/j/9984053719
Meeting ID: 998 405 3719
Do you like this post?