#DAinDC  Democrats Abroad International is holding its Global meeting in Washington DC:  France is here in person: Joe Smalloover, Salli Swartz, Jonathon Holler, Connie Borde, Bob Vallier.
Senator Kirsten Gillibrand (D-NY) came to address the audience.  She drew on her experiences living as an American abroad in speaking to the group of international Democrats Abroad leaders gathered for day one of the Democratic Party Committee Abroad (DPCA) Global meeting in Washington, D.C.
Gillibrand brought a powerful message of empowerment, calling on members to work towards democratizing the democracy in an important time of social activism.
"This is a moment in time when regular people can raise their voices to be heard," said Gillibrand.
Former DA-France member Rep. Jamie Raskin of Maryland came to speak to our leaders: "Yes, I'm a progessive, because what is the point of politics if not to make progress for the people?"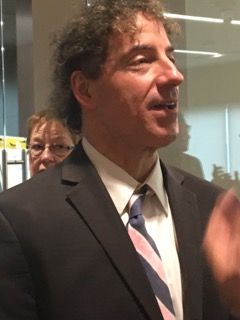 Congresswoman Eleanor Holmes Norton from Washington, DC, reminds us that the 2018 midterm elections will be true test of our current wave of activism.  Questions from leaders for Congresswoman Eleanor Holmes Norton underline our common ground at #DAinDC: taxation without  representation, FATCA reform, residency based taxation, and voting rights for all!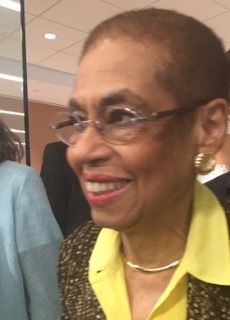 A high-point of the weekend was the presence of labor union leader Larry Cohen who heads up the new Unity Commission within the Democratic Party (DNC).  Larry stressed the importance of working together to win local elections, state elections and forming alliances with State Parties.
Do you like this post?