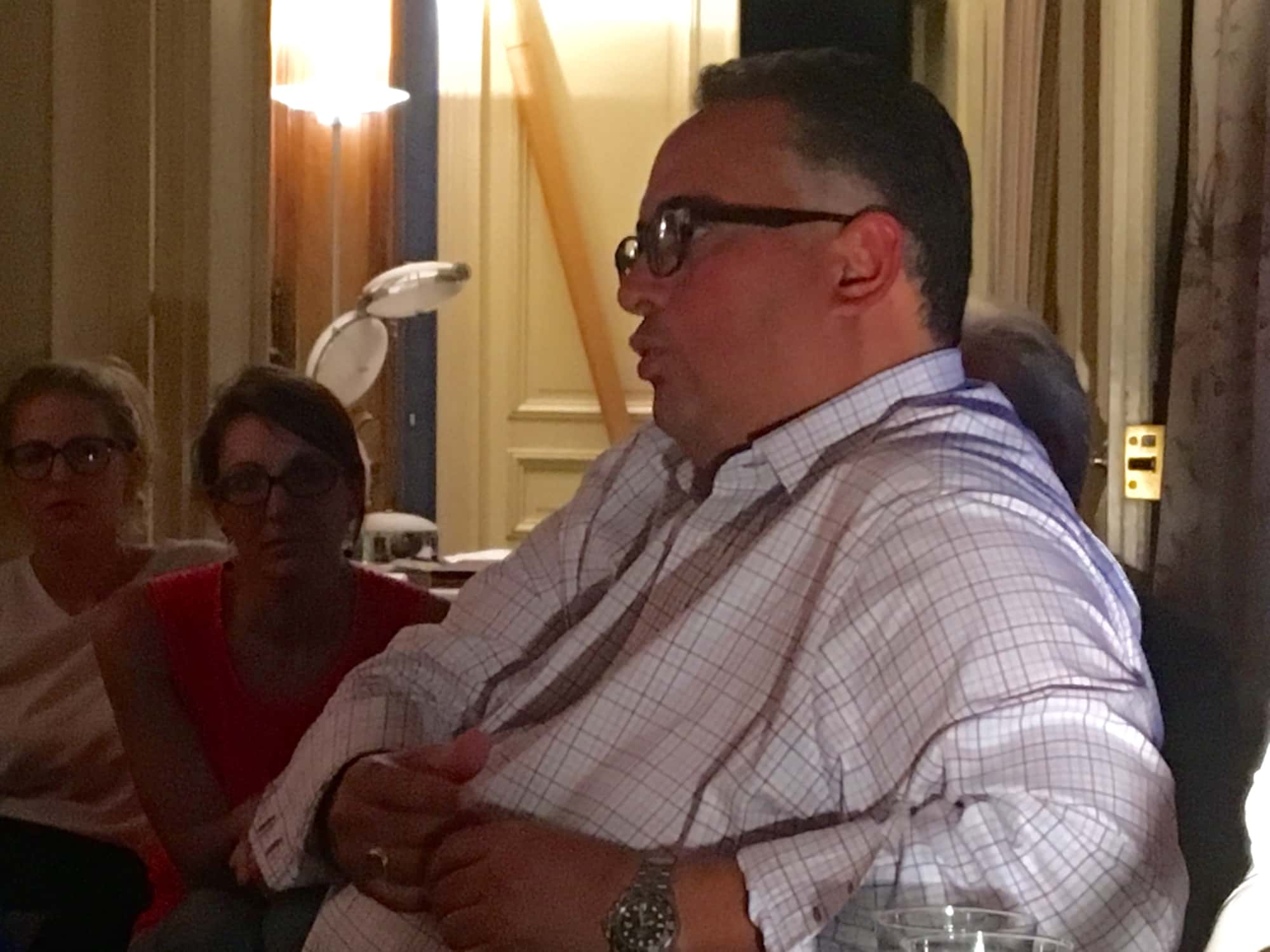 On September 6 in Paris , Democrats Abroad France was honored with a visit from John Perez, one of the longest serving Speakers in the era of term limits. Prior to his service in the Assembly, Speaker Emeritus Pérez was a lifetime member of the Labor Movement, eventually serving as the Political Director for the California Labor Federation.
Perez's message left the audience hoping that the California experience can be translated nationally. Most impressive was his creative outside the box (California?) thinking, such as defining budgets in terms of job loss, a practical solution that makes sense to everyone whether liberal or conservative.
Perez is the embodiment of why Democrats believe in their Party. He has set a model of progressive and pragmatic politics that work for everyone, for the people. When jokingly asked if California would secede from the union, he answered, "Never. We just want to take it over!" The audience unanimously agreed that we need John Perez to move the Democratic Party forward with fresh ideas. Or aren't they old ideas, after all?

As Speaker, Perez brought together his colleagues to end California's era of chronic budget deficits. He worked with Governor Brown and members of the Senate to eliminate the structural deficit that left California's budget imbalanced for more than a decade. He has been a champion of the Affordable Care Act, and affordability of and accessibility to higher education, reducing student fees by two-thirds for middle class families. He implemented labor union protection for workers in the phenomenally successful high tech industries in California, and in 2010 he successfully blocked former Governor Schwarzenegger's final budget proposal, which would have wiped out 430,000 jobs for police officers, firefighters, teachers and nurses. He is a rabid believer in green energy, and his state's success is the living proof of what that means.
 Perez works closely with the DNC (he's a Democratic National Committee member) and we need him there!
Do you like this post?