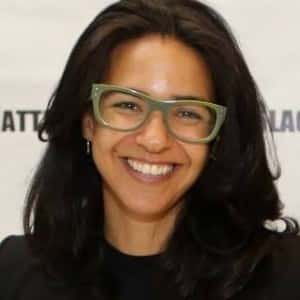 Liz Jaff came to Paris precisely to answer the question "What is the Democratic Party doing to win back the seats in the House and Senate?"
In the two days she was here, she engaged in conversations and dialogues about party politics. Liz works at the intersection of technology, political fundraising and grassroots campaigns. She's part of the "new blood" that we keep hearing we need in the Party. In February 2017, she ran for Vice Chair of the DNC (Democratic Nation Committee) and lost, but stayed on with the transition team, specifically in technology.
People like Liz - and others from Silicon Valley - can bring a lot to the sphere of Democratic progressive politics. Thanks to Liz, the DNC has already recruited some of the best in the field under the leadership of Raffi Krikorian: Megan Smith, Mikey Dickerson, Lori Thomas, Brian Lefler….and more for a first-class clean-up of the Democratic Party IT infrastructure.
You can watch Liz's terrific interview on France 24 here: Rebuilding The Democratic Party: Seeking a new direction in the Trump Era.
 And  to see her speech ("Can Technology Bring Back Democratic Voters?")  given at the American University of Paris on Thursday, September 28, click HERE 
Do you like this post?