A new International Executive Committee was elected on Sunday May 14, 2017 at the International Global Democrats Abroad Meeting, held in Washington D.C.  Here are the five newly-elected members of the Executive Committee: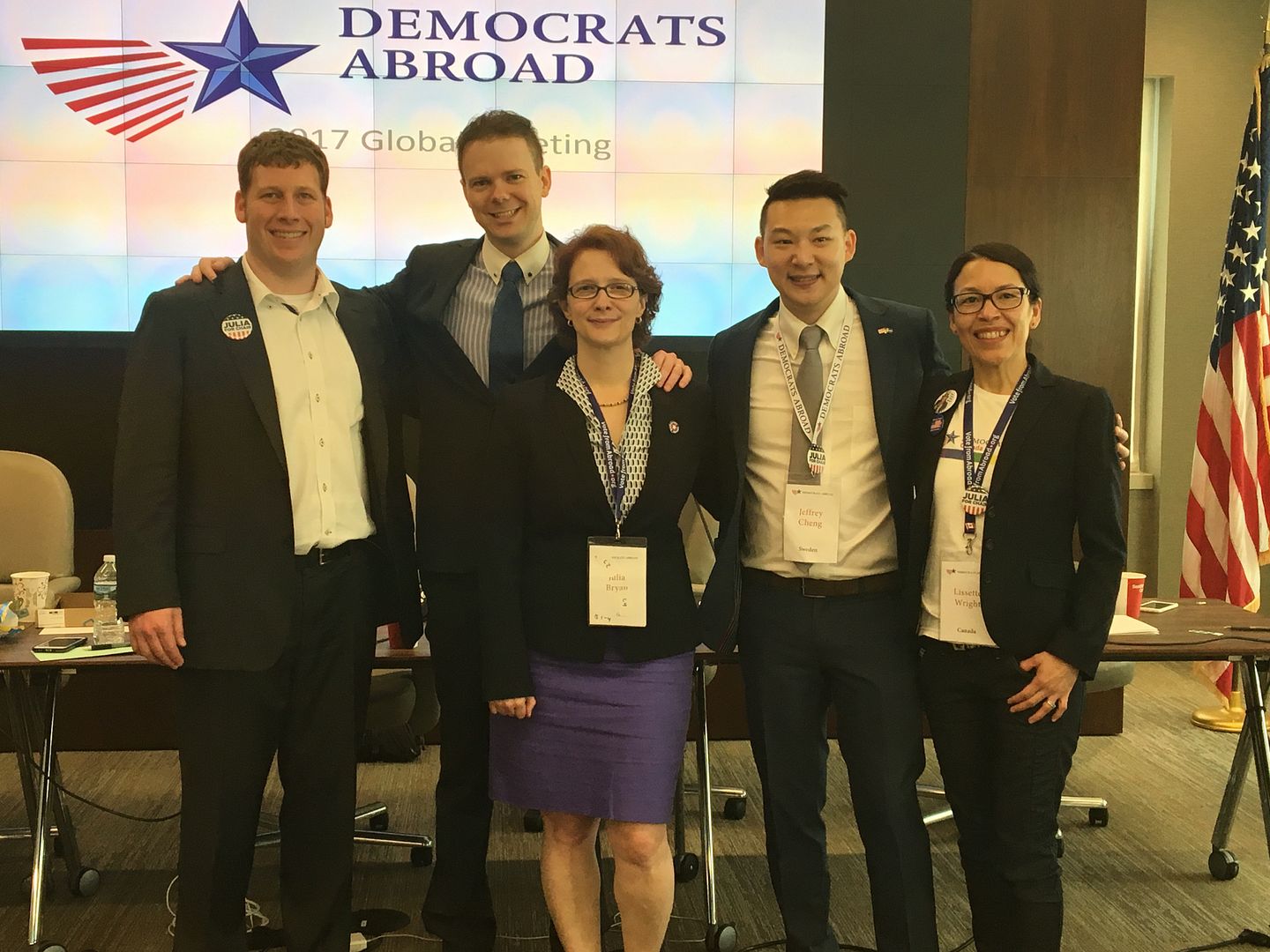 (from left to right): Tom Schmid, (Japan) Counsel; Alex Montgomery (Hong Kong), Vice Chair; Julia Bryan (Austria), Chair; Jeffrey Cheng (Sweden), Secretary; Lissette Wright (Canada), Treasurer.
Do you like this post?