Saturday, July 01
Paris, France
Happy Independence Day!
RSVP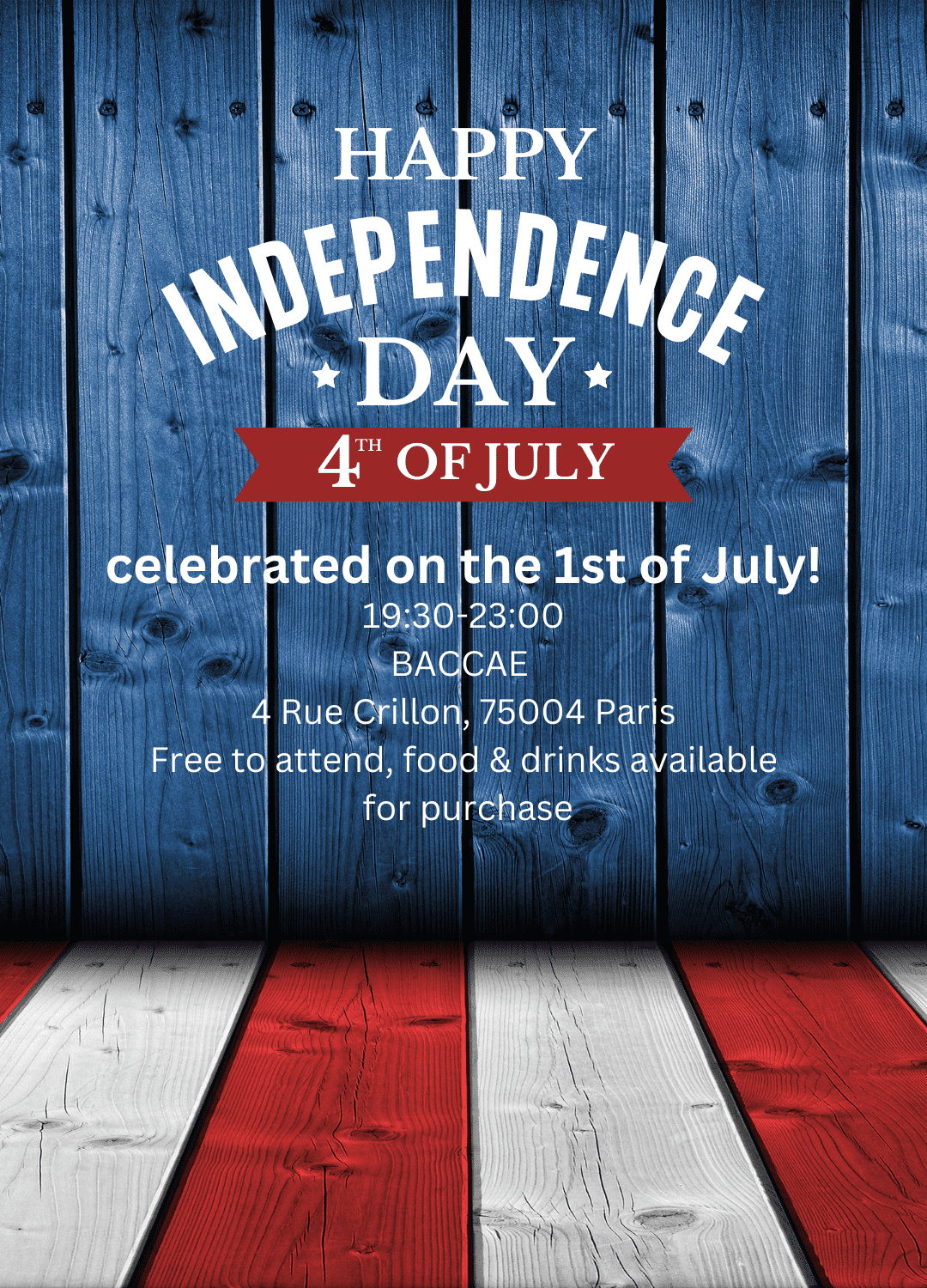 It's been 247 years since the Declaration of Independence was ratified by our founding fathers during the Second Continental Congress in Philadelphia. Even though we may live 3,705 miles away from Philadelphia, we can still celebrate in style!
Come join other Americans, friends, and families at the Democrats Abroad Paris celebration of "4th of July on the 1st of July" party. The festivities will commence at 7:30 PM until 11:00 PM at BACCAE, a trendy local gin distillery.
Admission is free. Delicious food and refreshing cocktails are available for purchase, see the menu here. We kindly request that you refrain from bringing outside food and beverages as they are not permitted. 
We look forward to seeing you!
Nearest Metros: Quai de La Rapée Line 5, Sully - Morland Line 7, Bastille Line 1 & 8
WHEN
Saturday, July 01, 2023 at 07:30 PM Paris Time
WHERE
BACCAE
4 Rue Crillon
Paris 75004
France
Google map and directions
CONTACT
Juan Cerda
[email protected]
44 RSVPs