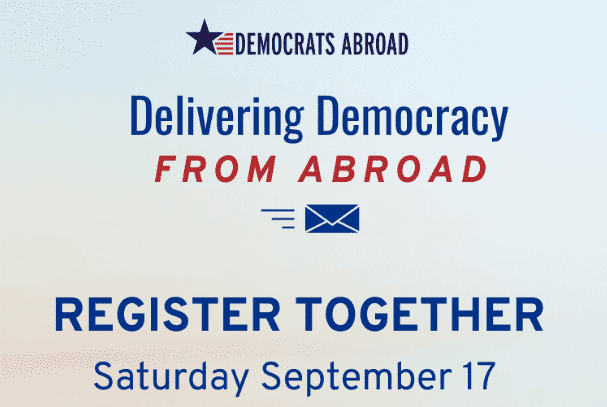 Meet up with our Voter Promoters Randi and Stephanie,  as we find American voters, enlist Canadian allies, and do LIVE Voter Assistance /Registration.
Taking it to the Augusta Street in Kensington Market, in our red white and blue, our flag regalia, and with our voter registration materials.
Come for voting assistance, to help spread the message, or just to check it out, take a photo, and go. 
RSVP to receive an email with contact information. Or if you'll be in the area, find us! We'll be very visible. 
WHEN
September 17, 2022 at 2:30pm - 4pm Eastern Time (US & Canada)
WHERE
Kensington Market
189 Augusta Ave
Up and Down Augusta Street between College and Dundas
Toronto, ON M5T 2L4
Canada
Google map and directions
CONTACT
Randi Weitzner · · 514-713-9786 or 416-418-0843
Who's RSVPing
Do you like this post?