"We are looking forward through the windshield not the rear-view mirror." Larry Cohen, Board Chair of Our Revolution and Vice-Chair of the Democratic National Committee's Unity Reform Commission said. "We have to believe that we can win."
Larry spoke recently to a group of over twenty DAN members at the Nighthawk Diner's new Bygdøy Allé restaurant. He covered a range of topics from the results of the Unity Reform Commission to burgeoning movements within the Democratic Party.
"I like to say democracy is messy, movement building is messy and you just have to put up with it," he said while discussing challenges progressive movements like Our Revolution face when creating new paradigms in the party. "We've got to get people to say we are going to work together and stay in the group and keep the group going. That is what you would call political organizing--party building especially within the Democratic Party--that is strategy- rather than candidate -centered."
Members representing States across the Union enjoyed sliders, chicken, and mac 'n' cheese while engaging in a conversation about organizing and the prospects of the party. The evening closed with DAN members introducing themselves and their motivation for participating in the party abroad, and a brief introduction from last-minute visitor Roy Pedersen, head of the Norwegian Confederation of Trade Unions' (LO) branch in Oslo.
DAN thanks Larry and the Our Revolution team for sharing their time with our members, and for providing us with valuable insights into workings within the party and the progressive movement. We too are looking forward, and we too believe we can win in 2018 and onward.     —Corinne Hobson
Photo below, Roy Pedersen speaks to DAN members.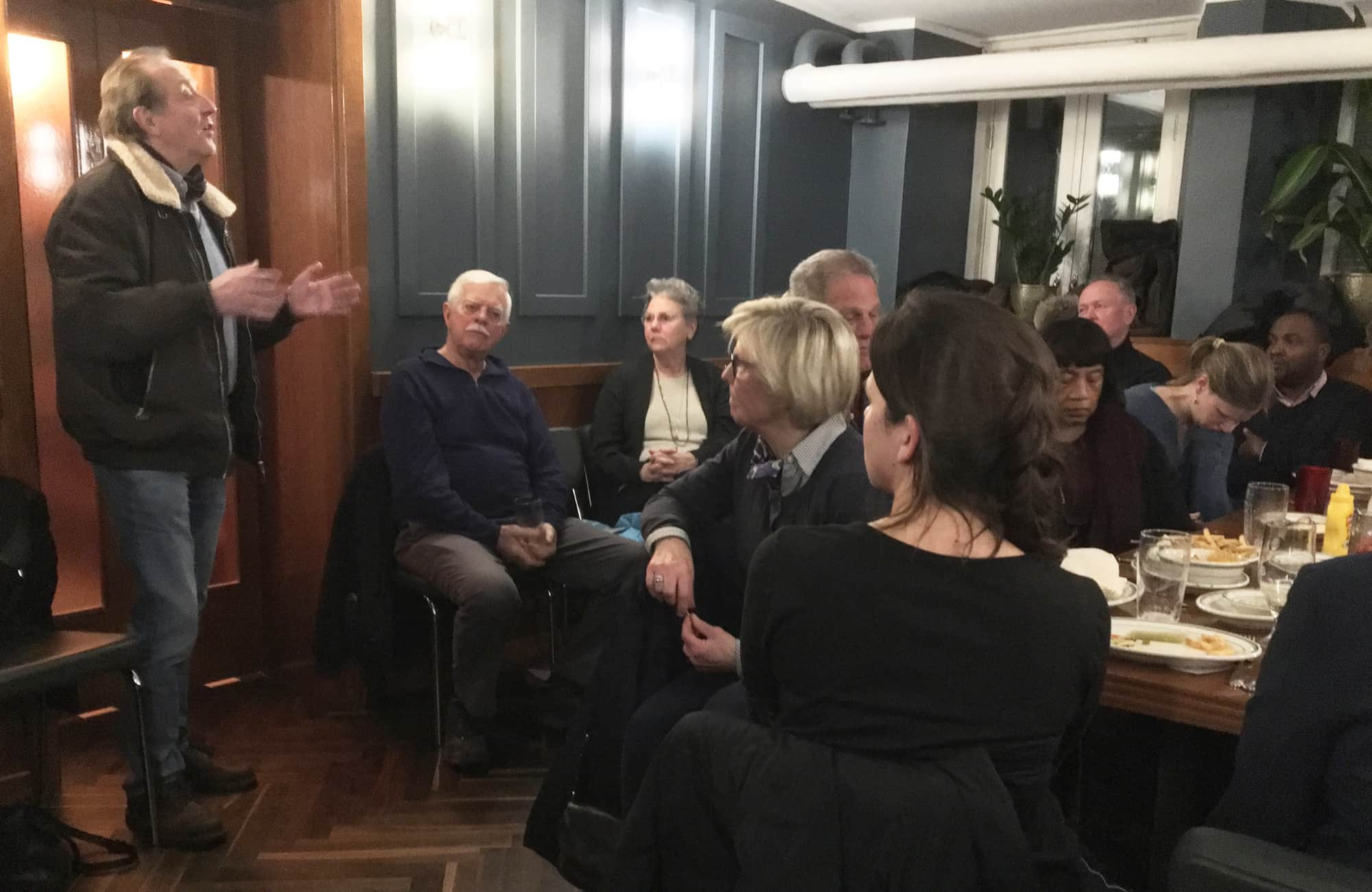 Below, Larry Cohen with DAN board members (l to r) Danielle K. DeRose, Kathy L. Kelley, Larry Cohen, Cori Ready, Corinne Hobson and Christina Skovsgaard.
Do you like this post?