Sunday, July 03
Pullach, Germany
DAG Munich & Southern Bavaria Chapter 4th of July Celebration
RSVP
Celebrate Independence Day at "Little American Oktoberfest" on July 3rd!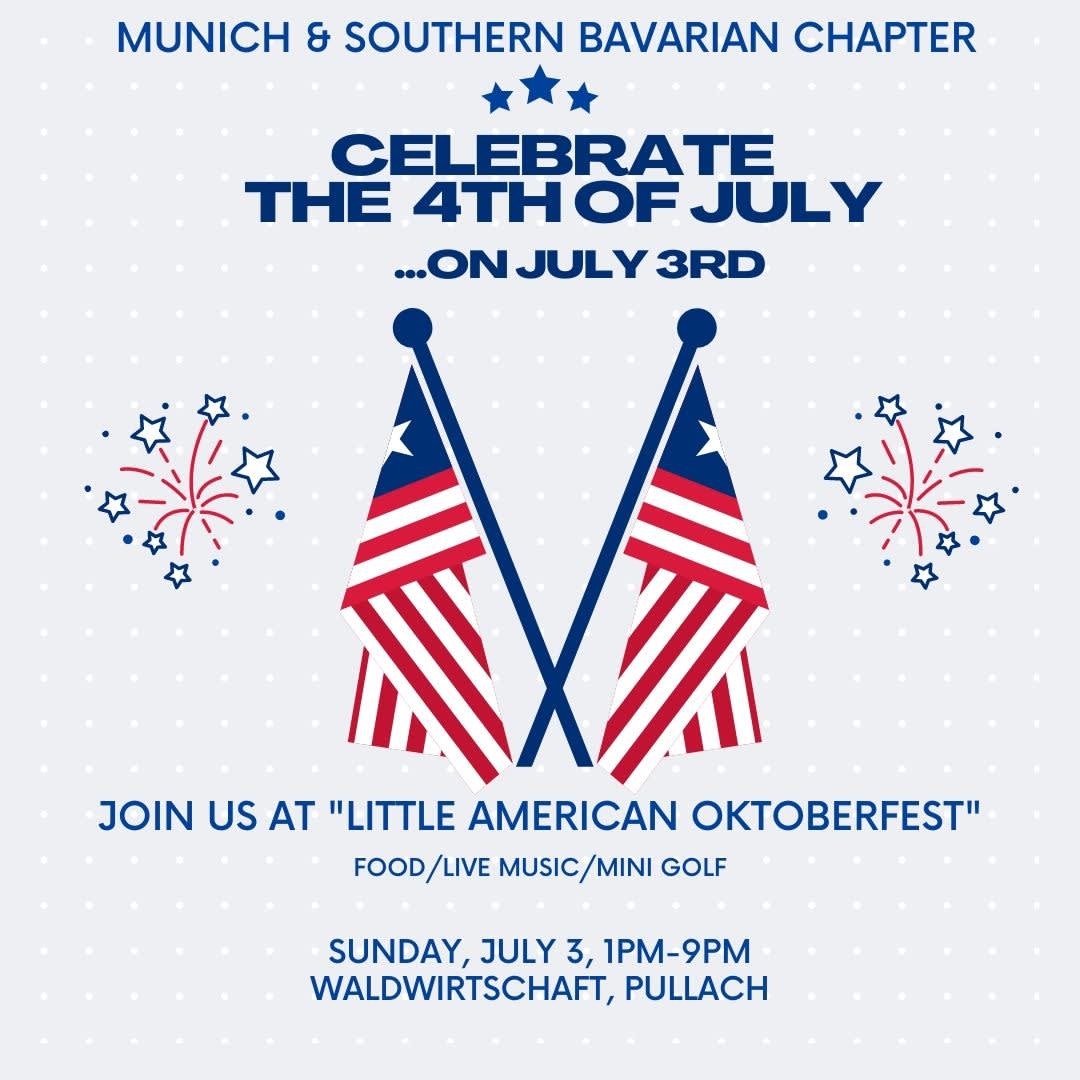 Music, Food and Drink a-la-carte, Entertainment, Bull-Riding, Mini Golf, Kinder Spaß, Wild West Girls, Showtime, Linda Jo Rizzo and Live Band and Ingo Sandhofen und seine Oberbayern Musiker. 
Our chapter will reserve tables. Please RSVP and make a donation to our get out the vote efforts to reserve your place! We will also bring our Vote From Abroad materials, so if you are interested in helping to staff a VFA Info table, please reach out to [email protected].
Reservations: $5 per person
WHEN
Sunday, July 03, 2022 at 01:00 PM
WHERE
Waldwirtschaft
Georg-Kalb-Straße 3
Pullach 82049
Germany
Google map and directions
CONTACT
Karena Detweiler
[email protected]
10 RSVPs