Friday, April 14
Firenze, Italy
April 15 - Aperitivo @ Ristorante Blend Eat
RSVP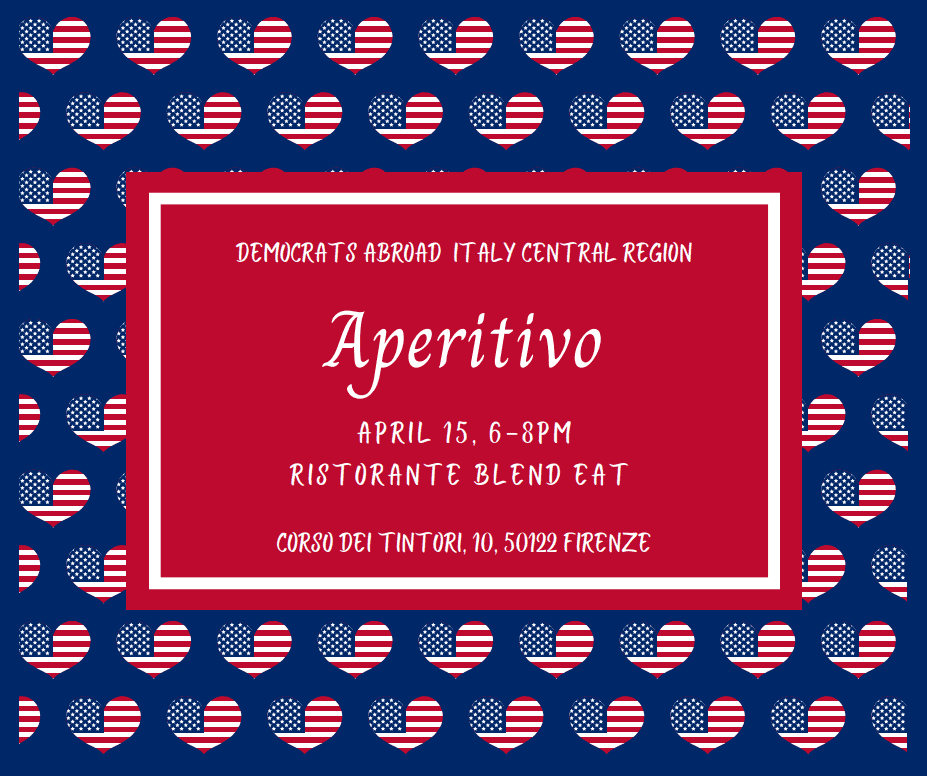 Hello Dems of Florence and Central Italy!
Come meet the newly elected Board of Democrats Abroad Italy: Central Chapter. 
Leyani Redditi - Chair
Jane Zaloga - Vice Chair
Joyce Barnett - Secretary 
Nini Lopez - Treasurer 
It's time to get involved and make a difference. As they say, there are no off years. These are unprecedented times, and we need all hands on deck to get ready for 2024. 
We hope to see you there!
WHEN
Friday, April 14, 2023 at 06:00 PM Rome Time
WHERE
Ristorante Blend Eat
Corso dei Tintori 10
Firenze 50122
Italy
Google map and directions
CONTACT
Leyani Redditi
[email protected]