Saturday, September 17
Rome, Italy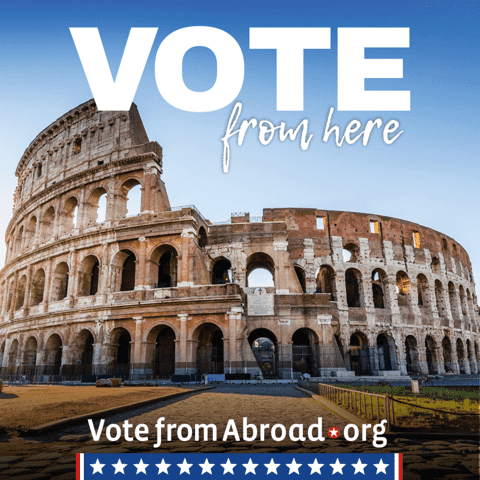 Join us on Saturday 17 September and be a part of an exciting global event! 
Democrats Abroad chapters worldwide are joining together in Register Together, a global event to empower all US citizens living abroad to register to vote and request overseas ballots in time for the November 2022 elections.
It's all happening from 15:30 – 17:30 Saturday 17 September in beautiful Parco della Caffarella Roma
You'll find us just inside the Largo Pietro Venturi entrance to the park at the Caffè Casa del Parco.  Make it a family and friends affair and let's register together!  Or bring your tough voting questions to challenge our voting nerds! Time is pressing!  Overseas ballots will start to be delivered on 24 September! This is too important of an election to sit out!
You will find information on where to find us and how to arrive on the link below.
La Casa del Parco in Caffarella - Caffarella
It's shaping up to be an exciting day you won't want to miss!  We hope to see you there!
WHEN
Saturday, September 17, 2022 at 03:30 PM Rome Time
WHERE
Caffè Casa del Parco in the Parco della Caffarella
Largo Pietro Venturi entrance
Rome 00179
Italy
Google map and directions
CONTACT
Kelly Feenan
[email protected]