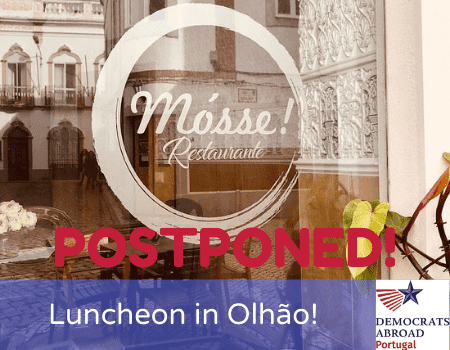 POSTPONED!
Due to the current covid situation, our organizers have decided to postpone this event. Stay tuned for a rescheduled event later this summer.
Join us for a luncheon at Mosse Restaurant in Olhão to commemorate the 4th of July in the Algarve! This restaurant offers gracious service and excellent cuisine - along with the company of your fellow Americans, this will add up to a lovely afternoon.
Menu:
Aperitivos variados  
Assorted Hors d"oeuvres
Filétes de Robalo 
Sea Bass Filet
or
Bochechas de Porco com Molho de Cerveja Preta
Braised Pork Cheeks with Stout Sauce
(Both will be accompanied by appropriate vegetables, rice, potato)
Wine and coffee are included in a price of 20,00 per person. We will need prepayment; instructions will be sent after you RSVP.
Please RSVP no later than 1300h on Friday, July 2 so we can get an accurate headcount for the restaurant.

Our organizers are aware of recommendations from DGS regarding gatherings, and we recognize that people have different comfort levels with group events at this time. We invite you to enjoy this event while taking whatever precautions regarding distancing, masking, etc. feel appropriate to you, and while respecting the preferences of others.
WHEN
July 04, 2021 at 1pm - 3pm Lisbon Time
CONTACT
John Maxwell · · 920 468 759