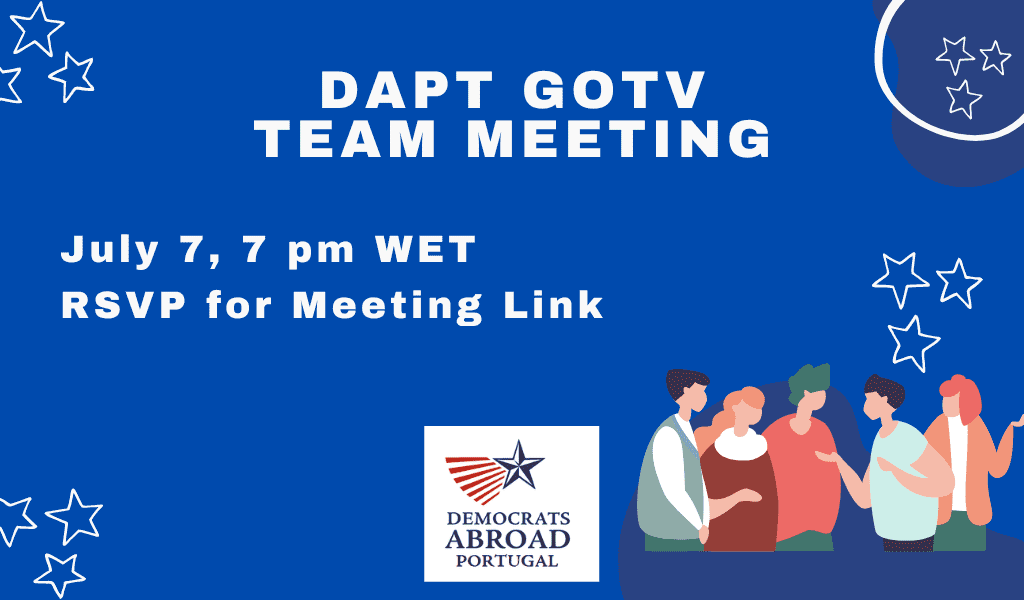 Join our monthly GOTV team meeting to find out what we are doing to get out the vote in Portugal and how you can help! Whether you can help a little or a lot, in person or online, with friends or solo, we have opportunities for everyone to pitch in. 
Please RSVP for the Zoom link!
WHEN
July 07, 2022 at 7:00pm - 8pm Lisbon Time
CONTACT
Jon Carroll · · +1 (561) 373-7171 (whatsapp)
Who's RSVPing
Do you like this post?