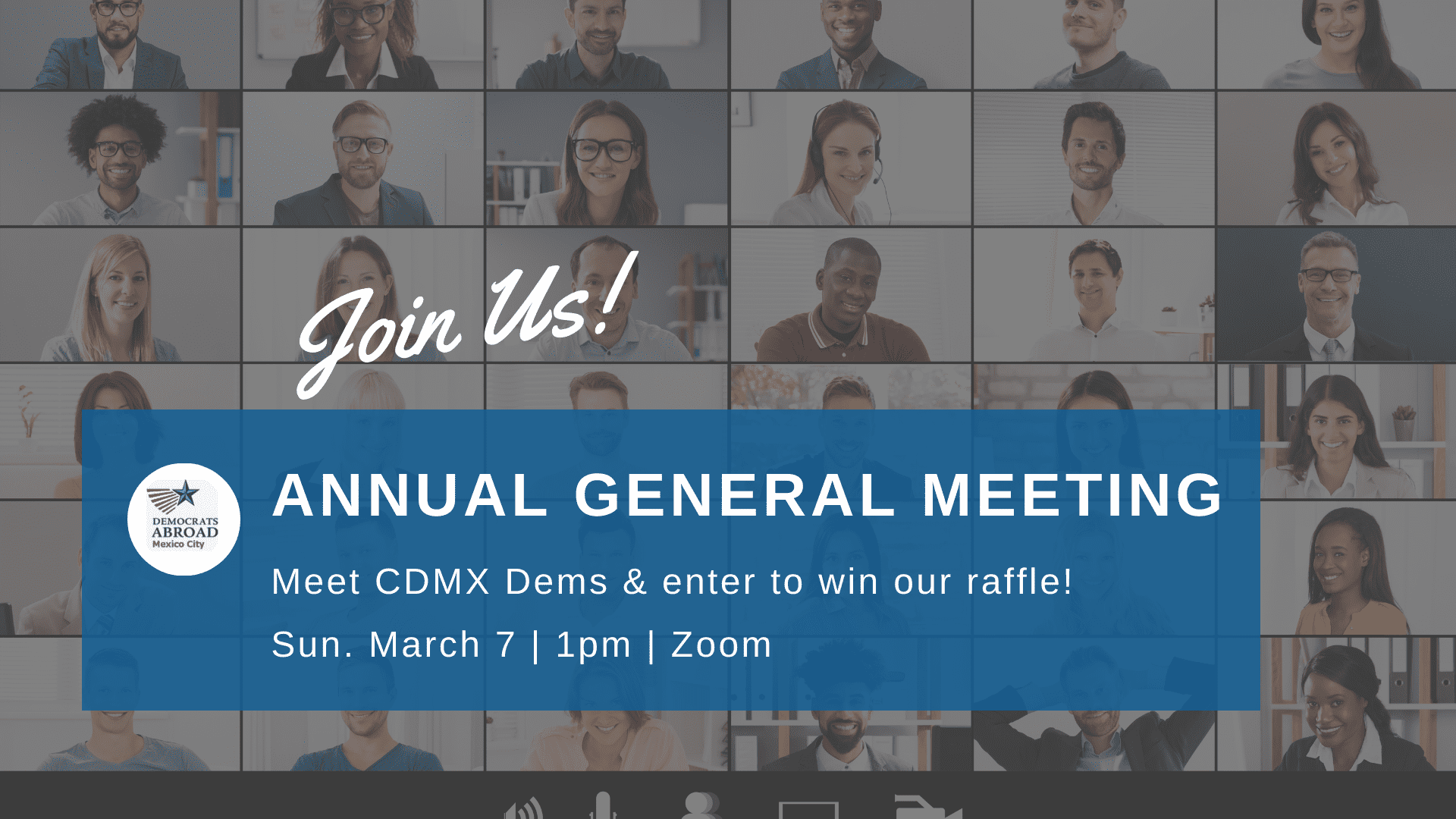 Join us to meet the team in CDMX! We will end the meeting with Zoom roulette (small breakout rooms for casual conversation with fellow Dems) and a high-stakes raffle drawing.  Enter to win now! (you needn't attend the meeting to receive your prizes!)
We are pleased to announce an impressive slate for the 2021-2023 Dems Abroad Mexico City leadership team. We invite you to view the candidates and cast your vote electronically through March 6, 2021 using the form here. You may also cast your vote at the meeting if you did not already vote electronically.
WHEN
March 07, 2021 at 1pm - 2:30pm Mexico City Time
CONTACT
Lori Smith · · +52 55 2963 0380
Who's RSVPing
Do you like this post?