Sunday, September 11
Washington, DC
September 11th Remembered
RSVP
On September 11, 2001, thousands of lives were lost and the face of a nation was forever changed.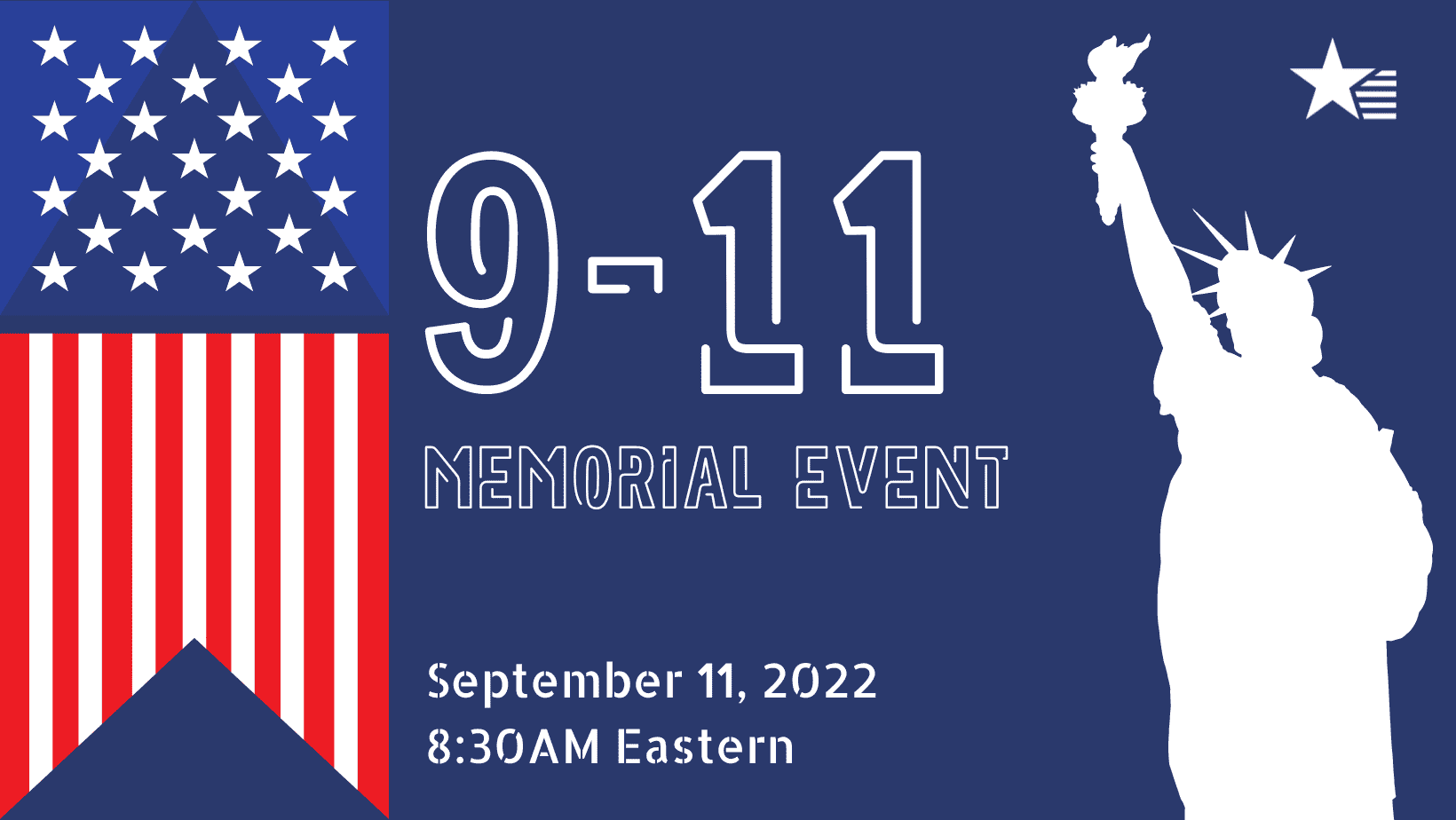 Democrats Abroad's Disability Caucus and Veterans & Military Families Caucus invite you to join us as we memorialize the tragic events of September 11, 2001. We will honor those who passed, first responders, those who served in any capacity at Ground Zero, hospital heroes, families, and all who rose to the call to serve their country.
Attendees can expect an introduction, as well as time to share first-hand accounts. We encourage all to connect, in hopes Americans living abroad can continue to heal and find a renewed sense of community.
Personal photo submissions and other tributes are being collected for this event. If you would like to say a few words, or issue a brief statement in advance, please e-mail [email protected].
There will be a moment of silence beginning at 8:46PM Beijing time, directly corresponding with 8:46AM Eastern time, which is when the North Tower of the World Trade Center in New York City was struck. Attendees are welcome to light candles during this vigil, but silence is requested and shall be maintained.
*There will be absolutely no discussion of politics, nor foreign policy.
**A waiting-room will be enforced from 8:44PM to 8:51PM. Please do not attempt to access the Zoom call during the moment of silence.
Kind reminder:  rules are in place so the event may be a safe space to share, reflect, and pay tribute.
8:30AM Toronto/Caracas/Santiago

1:30PM Paris/Prague/Pretoria

8:30PM China/Manila/Perth
WHEN
Sunday, September 11, 2022 at 08:30 AM Eastern Time (US & Canada) Time
CONTACT
Disability Caucus
[email protected]
14 RSVPs