Friday, September 15
Madrid, Spain
Special Visit to the Spanish Congress Friday, Sept. 15th at 6:30 p.m.
RSVP

SPECIAL VISIT TO THE SPANISH CONGRESS
Date: September 15th at 6:30 p.m.
We are honored to announce that we have been invited for a special tour of the Spanish Congress to ALL Democrats Abroad Madrid members!
Requirements for entry:
Bring a legal ID: Passport/ N.I.E /D.N.I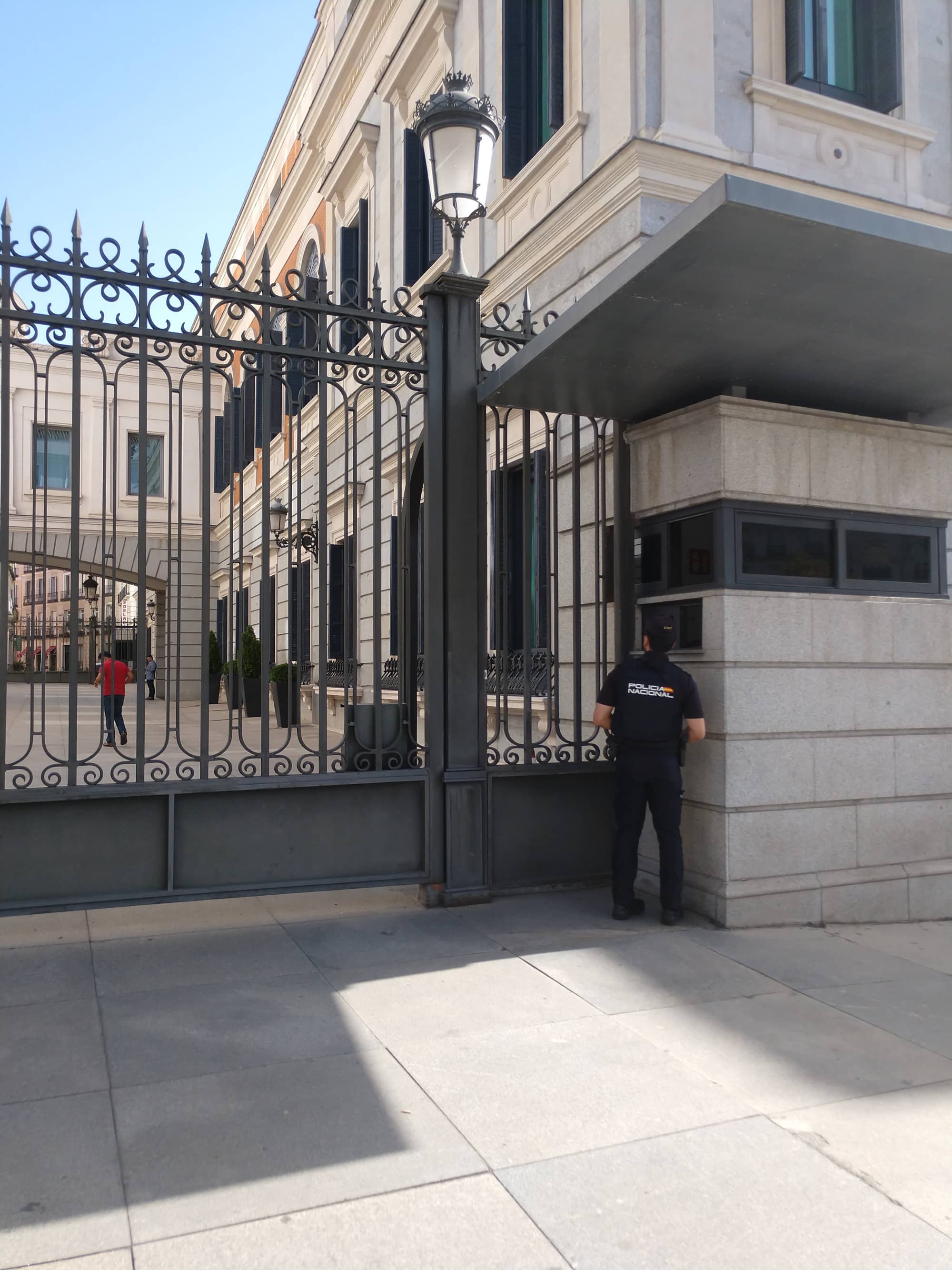 Plaza de las Cortes/Main Gate
We will assemble at Plaza de las Cortes to avoid obstruction of the Main Gate: 6: 00 p.m.-6:14 p.m.
We will meet our Guides promptly at 6:15 p.m.
Accreditation process: 6:15 p.m.- 6:30 p.m.
Tour begins at 6:30 p.m.
The tour is for a maximum of 25 persons.
Do not miss this wonderful opportunity to show our gratitude to our Host Nation!
WHEN
Friday, September 15, 2023 at 06:30 PM Madrid Time
WHERE
Visit to the Spanish Congress
Carrera de San Jeronimo- s/n Main Gate
Madrid 28071
Spain
Google map and directions
CONTACT
Lucia J Perez
[email protected]
25 RSVPs