Join us for our next four Fundraising Extravaganza Events of 2021!
We are pleased to announce the program of our remaining fundraising events for 2021.  We thank all of the generous donors who have supported our first four events this year.  To achieve our annual fundraising goal, we still need your continued support to prepare for the 2022 mid-term elections through voter registration and outreach.
Your contribution will help us get out the vote in Italy and ensure that we maintain and expand our Democratic majorities in the House and Senate.
After the success of our first hybrid virtual/in-person event in July from Florence, we will continue to organize events in different venues to build community for each local chapter or precinct.
Our fundraising events showcase the best of Italy: art, culture, wine and la dolce vita!
Season ticket holders are welcome to attend each event either online or in-person.  If you have not yet purchased a season ticket, we have a special offer: 30 EUR donation for the next four events instead of 75 EUR!
Donations for individual events are still 25 EUR for each in-person event (this includes a drink & snacks) or 15 EUR for each online event.
Please provide your email address so we can send a Zoom link the day before the event.
For in-person event donors: we will send you the address of the venue as soon as we receive your donation.
For season ticket holders: please email us if you wish to attend the in-person events [email protected]
Arrivederci!
DA Italy Fundraising Committee
Event 5: Tuesday, October 12th at 7:00 PM CEST
Dante – 700 Years of Literary Influence
A lecture by Jason Houston on the influence of Dante 700 years after his death
Live venue: Florence, near piazza Santa Croce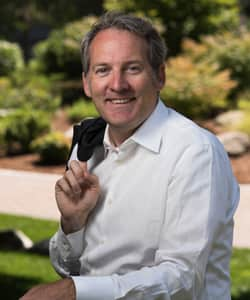 Dr. Jason Houston is Director of Gonzaga University in Florence, where he teaches Dante in addition to leading the Gonzaga in Florence campus.
He completed his BA in Italian and Medieval Studies at the University of Oregon. He went on to take his M.Phil in Medieval Studies and Ph.D. in Italian Language and Literature at Yale University in 2003.
From 2003 to 2016, he was Assistant Professor and then Associate Professor of Italian at the University of Oklahoma, where he created a new B.A. program in Italian, developed a new study center for OU in Arezzo Italy, and managed a public/private partnership between OU/ENEL Green Power/Capitoline Museums of Rome.
WHEN
October 12, 2021 at 7:00pm - 8pm Rome Time
Who's RSVPing
Do you like this post?