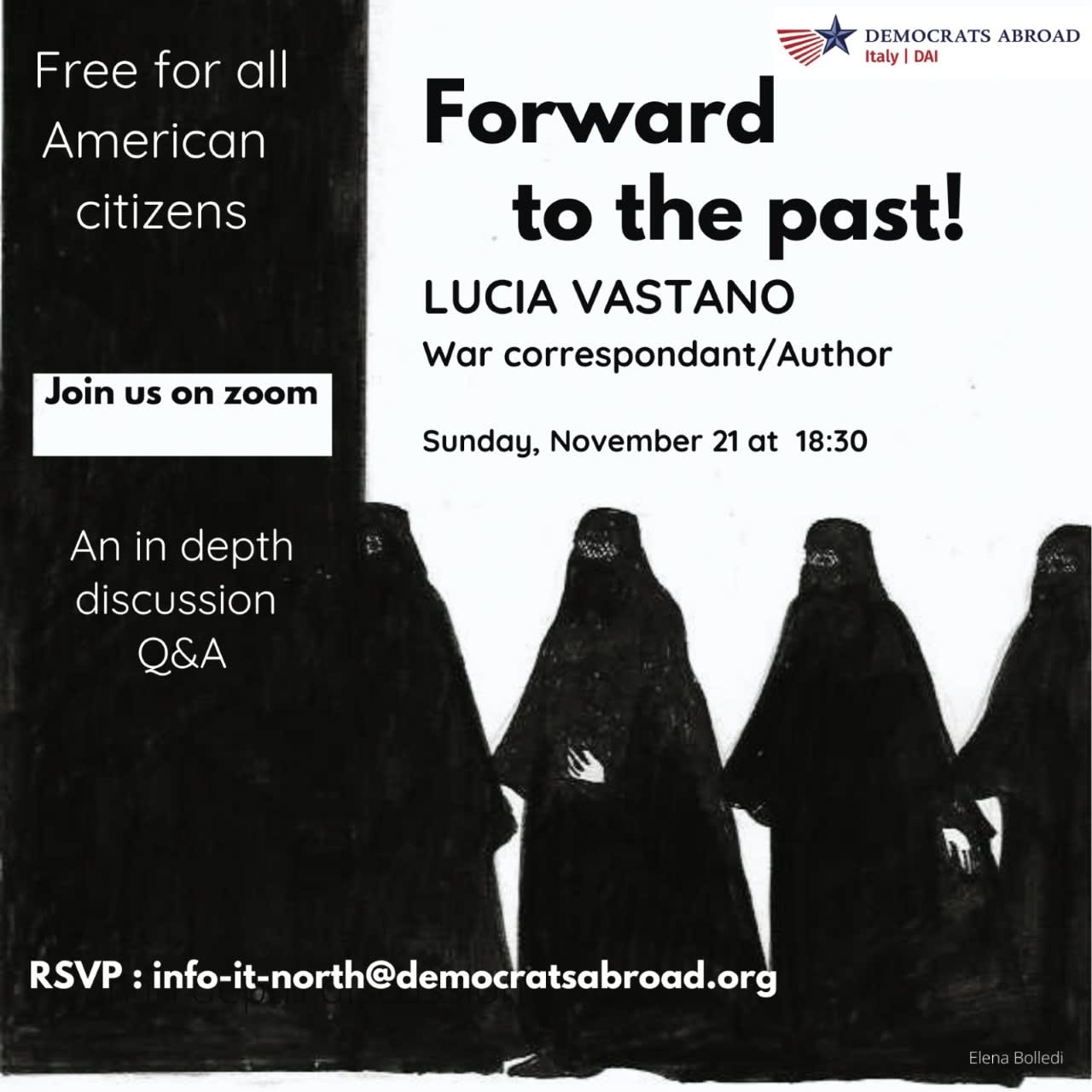 Please join us for an online discussion with Lucia Vastano, war correspondent and author.
Lucia Vastano, professional journalist since 1982, has worked in the editorial offices of different newspapers, periodicals and agencies including Corriere della Sera, Boston Globe, and the Associated Press.  In the course of her career she has interviewed numerous national and international politcians.  
Lucia has been a war correspondent in Angola, the Balkans, Cambodia, Iraq and has extensively covered Afghanistan, where she was present during the Taliban's first regime, as well as for other major events such as the assassination of Massoud, the 9/11 attacks and the subsequent invasion by the U.S. and allied forces.
She actually lived in Afghanistan and wrote a  romanticized novel about two girls in a real family: Tutta un'altra musica 
in casa Buz, published in various editions and a new edition in May 2018 by Salani.
She has won multiple prestigious prizes for journalism including honours from the Italian President Carlo Azeglio Ciampi for the Saint Vincent prize for reporting on drug trafficking in Central Asia.
This event is free for all American citizens in Italy!
RSVP: [email protected]
Join Zoom Meeting
https://us02web.zoom.us/j/85084960222?pwd=THNZL056VHVrT3JkSGhzcDV6Y1MrUT09

Meeting ID: 850 8496 0222
Passcode: 913184
WHEN
November 21, 2021 at 6:30pm - 7:30pm Rome Time
Who's RSVPing
Do you like this post?