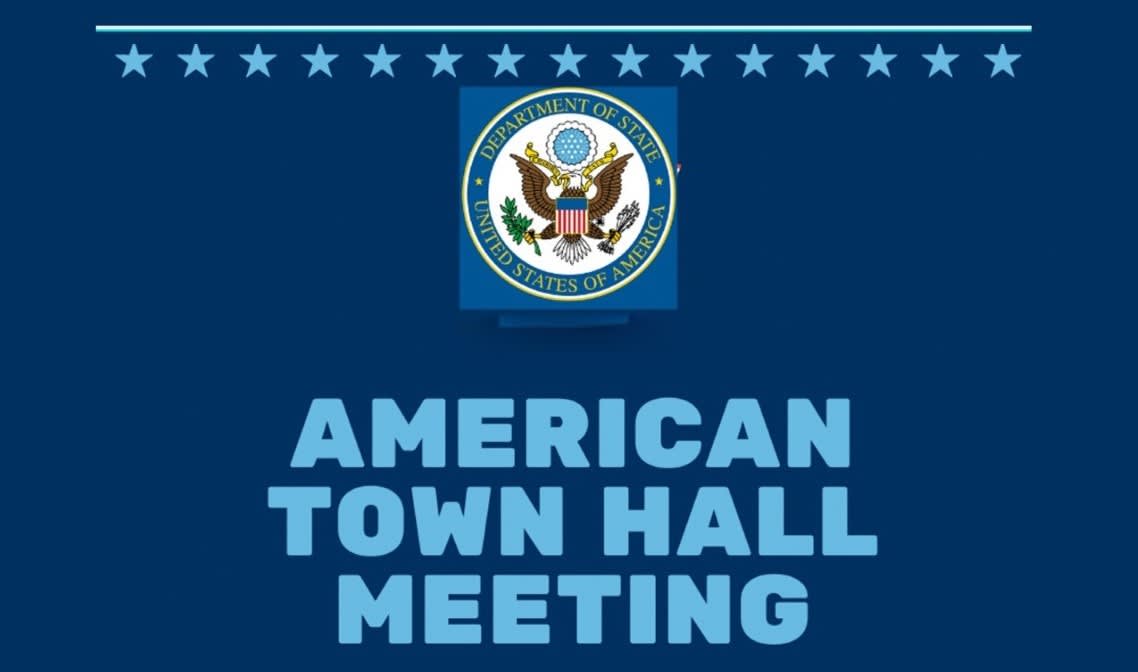 Wednesday, December 15th 2021 18:00 to 19:30 CET -  Virtual Town Hall Meeting with the U.S. Embassy Rome and the U.S. Consulate General Milan
EVENT:  The U.S. Embassy in Rome and the U.S. Consulate General in Milan are hosting a virtual "Town Hall" meeting for U.S. citizens in Italy.  Representatives from the Federal Benefits Unit in Rome will participate to explain how they can assist those seeking services from the Social Security Administration, Veterans Affairs, and other federal programs. 
Consular officers will also provide information on consular services available to U.S. citizens and answer some frequently asked questions on topics such as:
-CDC testing/vaccine requirements for travelers to the United States 
-Update on availability of visa and passport/citizenship services
All Americans are welcome to attend this online event, and no RSVP is necessary.  Ample time will be scheduled for attendees to ask questions via the chat function in Zoom. 
WHEN: December 15, 2021 from 18:00 – 19:30
WHERE:  Zoom
Please click the link below to join the webinar:
https://statedept.zoomgov.com/j/1607721440?pwd=dHlFeE1DbVh2Z1I0dVFRR2EwYkUvQT09
Passcode: 039912
Or Telephone:
    Dial (for higher quality, dial a number based on your current location):
        US: +1 669 254 5252  or +1 646 828 7666  or +1 669 216 1590  or +1 551 285 1373
        Italy: +39 02 1241 28822
Webinar ID: 160 772 1440
Passcode: 039912
If you have any questions, please write to [email protected] or visit the website at: https://it.usembassy.gov/u-s-citizen-services/.
WHEN
December 15, 2021 at 6:00pm - 8pm Rome Time