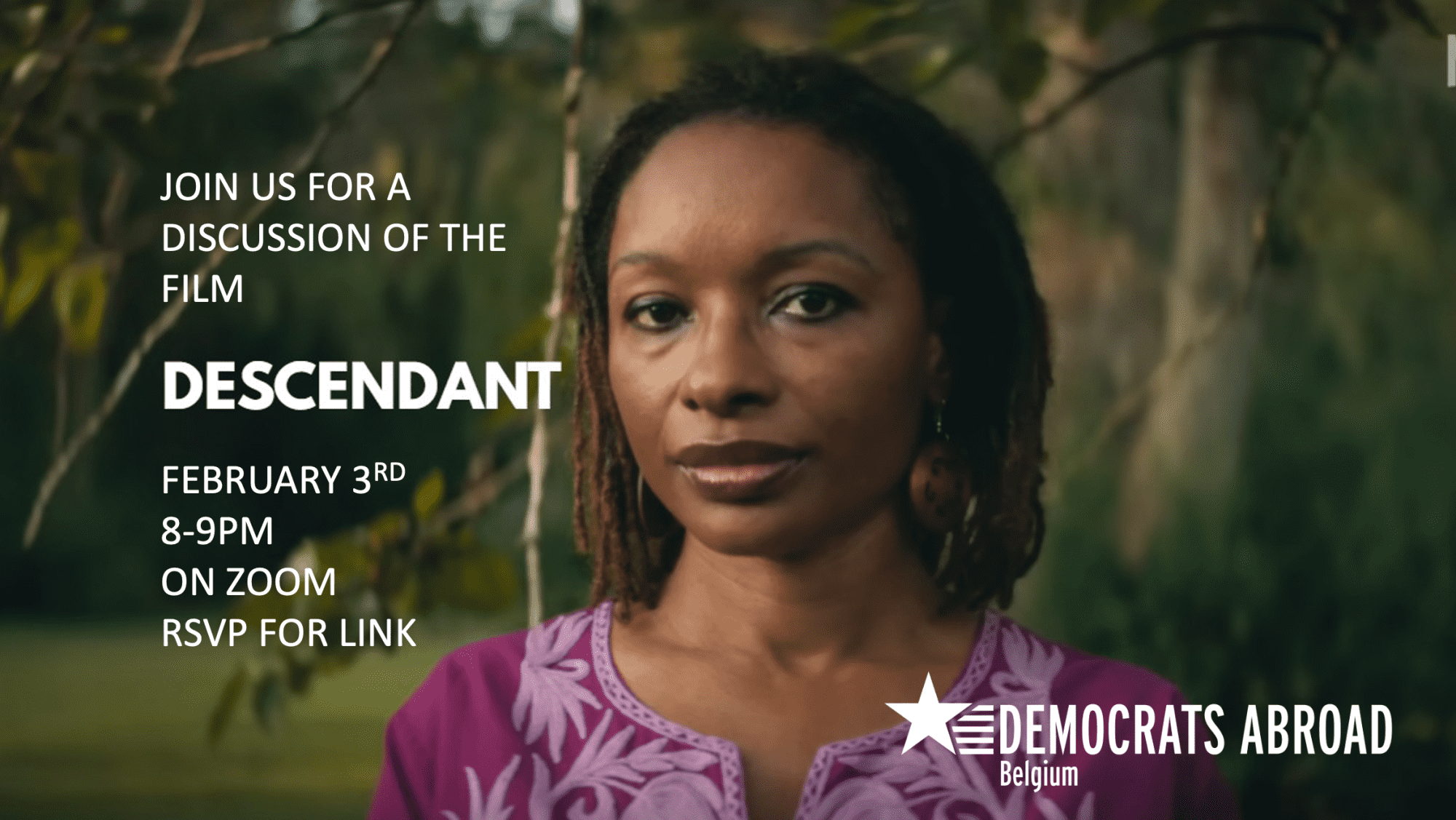 We will kick off our February Black History Month events with a discussion of the Netflix movie Descendant on Feb. 3rd from 8-9pm via Zoom meeting, led by our own Jerry Loftus. The Guardian called Descendant "a striking and sensitive film about how an illegal slave ship led to an Alabama community of inherited trauma but also defiance."  Watch it at your leisure beforehand and come with your thoughts to our Zoom meeting, where we will discuss the film and more. Please RSVP here, and we will email you the Zoom link!
WHEN
February 03, 2023 at 8:00pm - 9pm Brussels Time
CONTACT
Matthew Goldman · · +32493962855
Who's RSVPing

Ann Owen

Rebecca Naidis
Do you like this post?