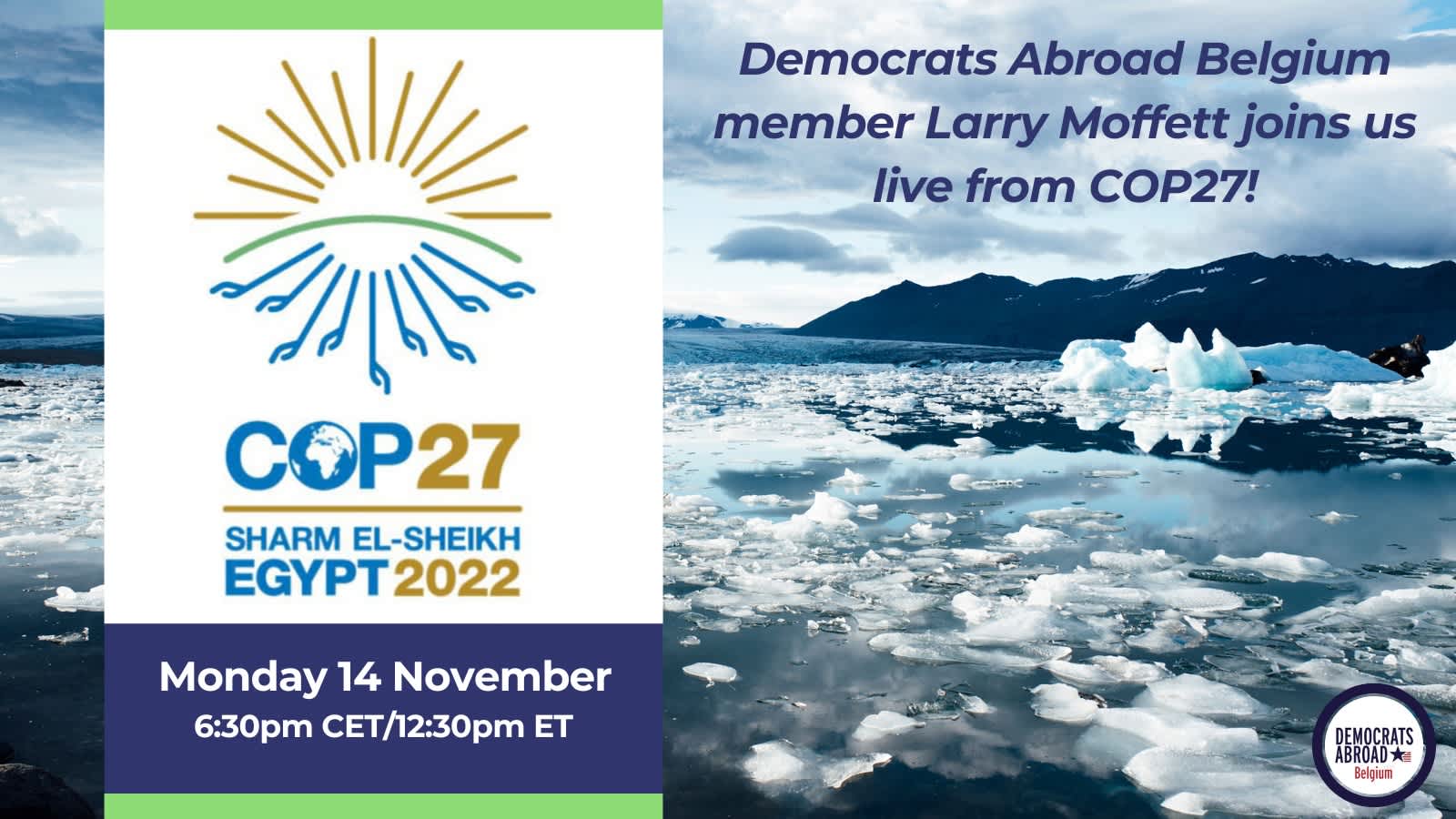 The future of the planet is being debated in Egypt right now, as world leaders gather at the United Nations Climate Change Conference in Sharm El-Sheikh to work out new climate policies. How does this work? What have they achieved? Where do we go from here? DAB member and veteran climate activist Larry Moffett is at the conference now and will be giving us a live report on Zoom on Monday November 14th, starting at 6:30pm. Tune in to hear the latest, have your questions answered, and find out what we can do to address the threat of climate change. When you RSVP, we will send you a link to the Zoom meeting. We hope to see you there! 
WHEN
November 14, 2022 at 6:30pm - 7:30pm Brussels Time
CONTACT
Matthew Goldman · · +32 493 96 28 55
Who's RSVPing
Do you like this post?