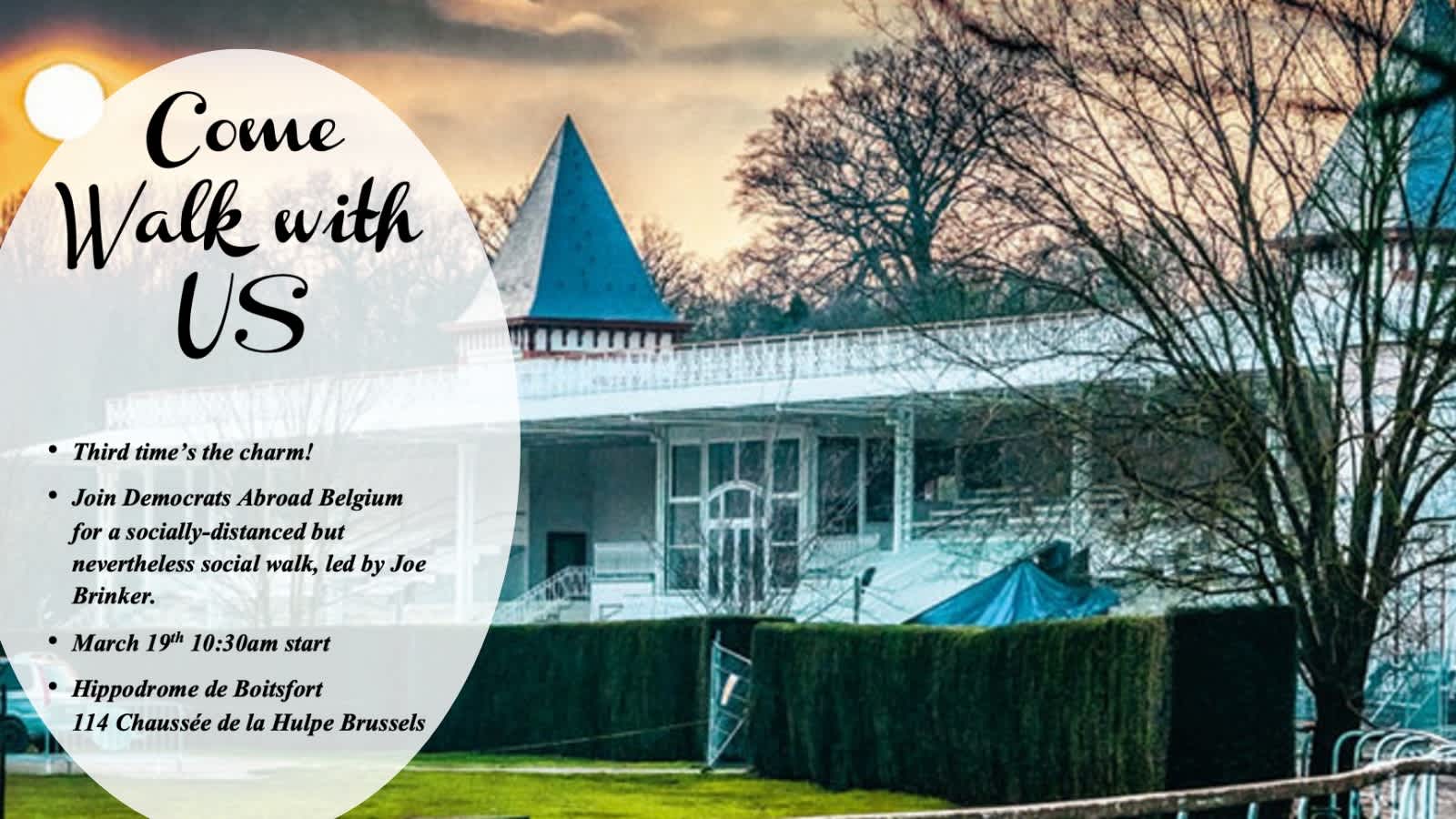 Come out on Saturday, March 19th and enjoy a bit of forest-bathing with your friends from Democrats Abroad Belgium! We'll be meeting at 10:30 am at the Hippodrome de Boitsfort in the beautiful Forêt des Soignes for a walk guided by our venerable walkmaster, Joe Brinker.
And if you feel like you're having déjà vu: Yes, we have already twice tried to hold this walk, but the first attempt was cancelled by covid and the second by Storm Eunice. Or maybe these were just excuses and we were secretly waiting for this lovely spring weather? Whatever the case, the third time is always the charm, so come out and celebrate the spring with us on March 19th! 
WHEN
March 19, 2022 at 10:30am - 12pm Brussels Time
CONTACT
Joe Brinker · · +32471010303
Who's RSVPing
Do you like this post?