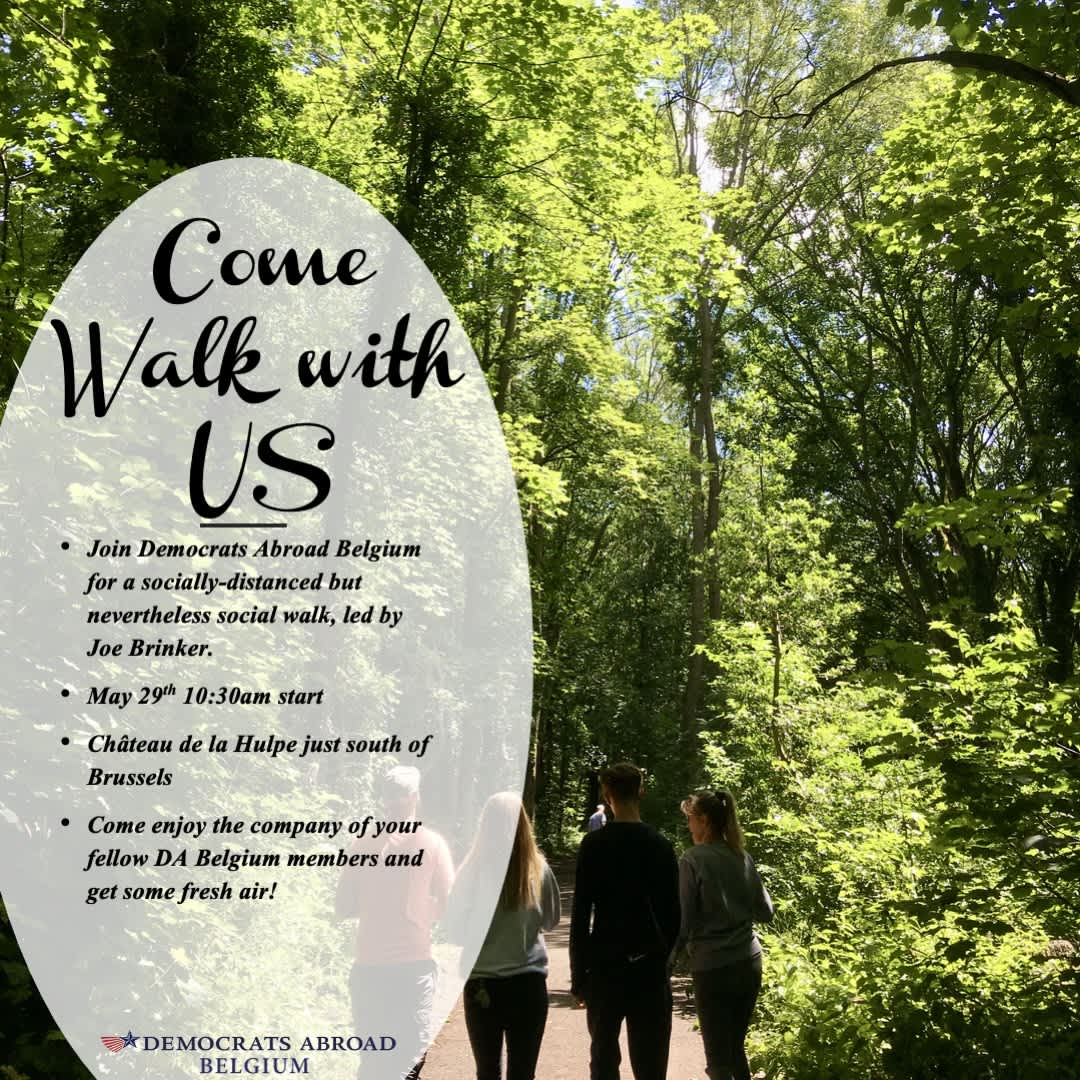 Join Democrats Abroad Belgium for a socially-distanced but nevertheless social walk starting 10:30 AM this Saturday, May 29th, led by our own Joe Brinker.
We will be walking and talking on the grounds of the magnificent Château de la Hulpe, also known as the Château Solvay, enjoying fresh air, nature, and the company of our fellow Dems Abroad. Depending on our fancy, we may also grab a bite and/or a drink at the Taverne de l'Homme Bleu, which offers outdoor seating, or go see the art at the Fondation Folon, both on the grounds of the château.
Come meet us at the entrance to the Château de la Hulpe, just south of Brussels, at 10:30 am, and RSVP first so we know if you are coming - we'll be setting off from this point for a long stroll, leaving at around 10:45 am.
The address is:
Chaussée de Bruxelles 111, 1310 La Hulpe, Belgium
Please RSVP using this link on this page, so we can see who is coming! 
See you this weekend!
WHEN
May 29, 2021 at 10:30am - 1:30pm Brussels Time
CONTACT
Matthew Goldman ·
Who's RSVPing
Do you like this post?