*** For the MAY 2022 WALK WITH US at ROUGE CLOÎTRE, please RSVP here: https://www.democratsabroad.org/jedison/walk_with_us_at_the_rouge_cloitre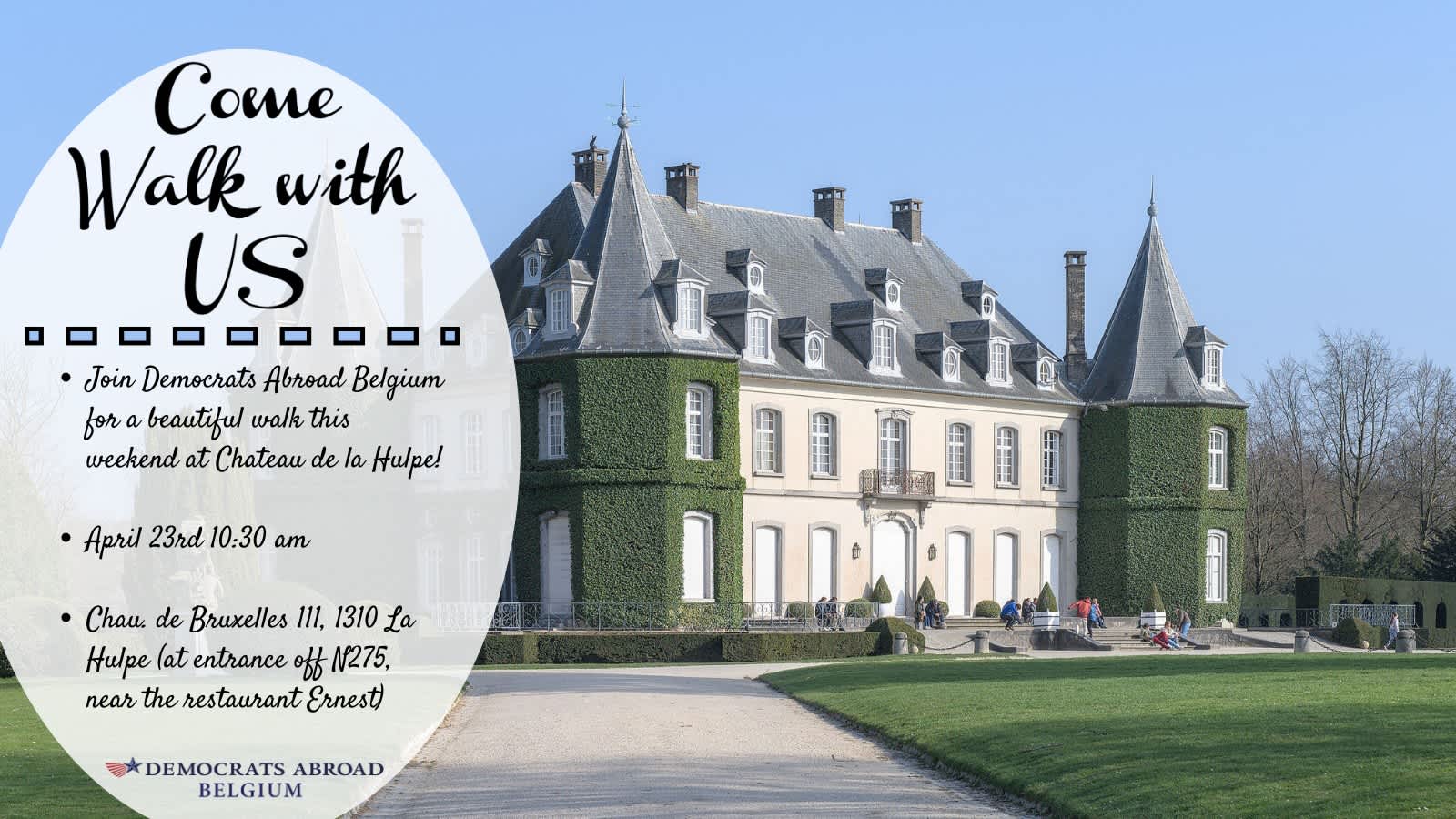 Join your friends at Democrats Abroad Belgium this weekend for a walk at the beautiful Château de la Hulpe! We will be meeting at 10:30am this Saturday morning, April 23rd, at the entrance at 111 Chaussée de Bruxelles, not far from the restaurant Ernest. Come enjoy the sunshine with us!
WHEN
April 23, 2022 at 10:30am - 12pm Brussels Time
CONTACT
Trip DuBard · · +32 487 39 32 08
Who's RSVPing
Do you like this post?