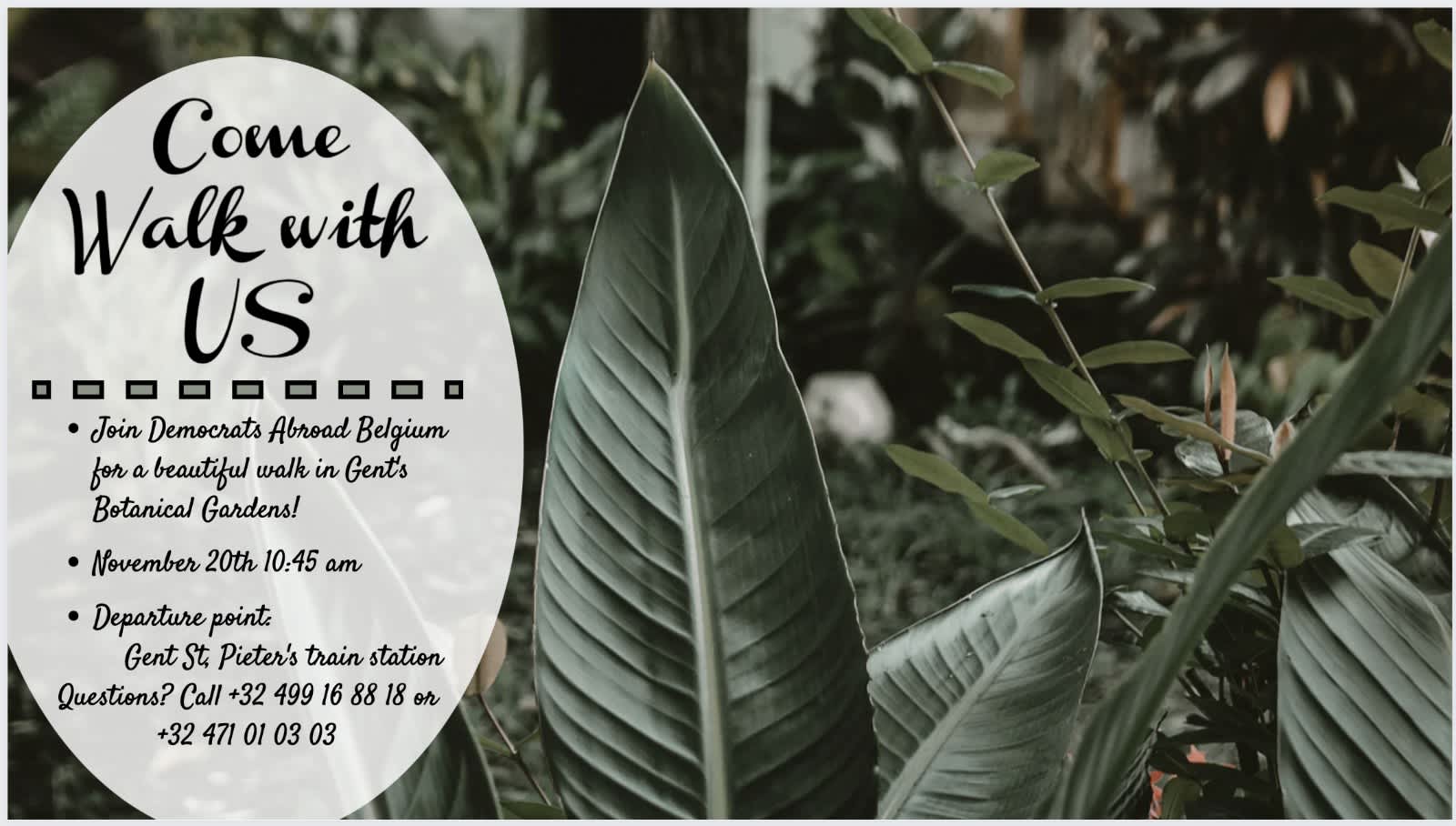 Most people have seen Ghent's Gravensteen, but how many know of the tropical greenhouses in the botanical garden? Join DA in Ghent on November 20th for a walk through this tropical paradise, along quaint canals and (yes) end up at the Gravensteen for those who wish to tour it separately. There is a great audio guide. We'll meet at Gent Sint Pieters train station at 10:45 and leave by 11:00. The walk should take between 90 minutes and two hours. 
WHEN
November 20, 2022 at 10:45am - 12:45pm Brussels Time
WHERE
Meet at the Ghent Central Train Station Gent-Sint-Pieters
1 Koningin Maria Hendrikaplein
Ghent 9000
Belgium
Google map and directions
CONTACT
Marina Lynch · · +32 499 16 88 18
Who's RSVPing
Do you like this post?