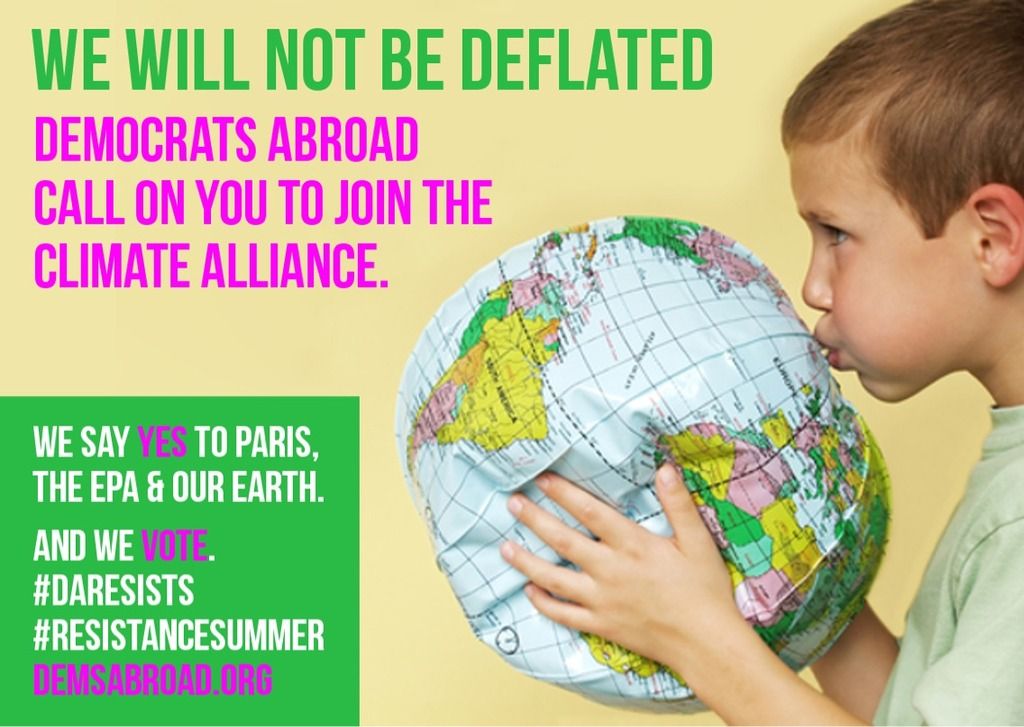 ENVIRONMENT WITHOUT PROTECTION:
Does the earth stand a chance? How to live without an EPA or U.S. participation in a global climate agreement?
Democrats Abroad members Faith Hall Herbold and Andreas Beckmann will lead us through some answers to these questions.
At Solidarity Sunday we'll write postcards calling on our governors and mayors to SUPPORT THE PARIS AGREEMENT.
We will also LEARN TO PHONE BANK for issues and for getting out the Democratic vote. It's easier to do when you have a Democrat friend and potato chips at hand. Let's go!
Bring your laptop!
Visit our Solidarity Sundays Vienna Facebook Page
WHEN
June 25, 2017 at 4:00pm - 6pm Vienna Time
Who's RSVPing
Scott Witmer
Do you like this post?