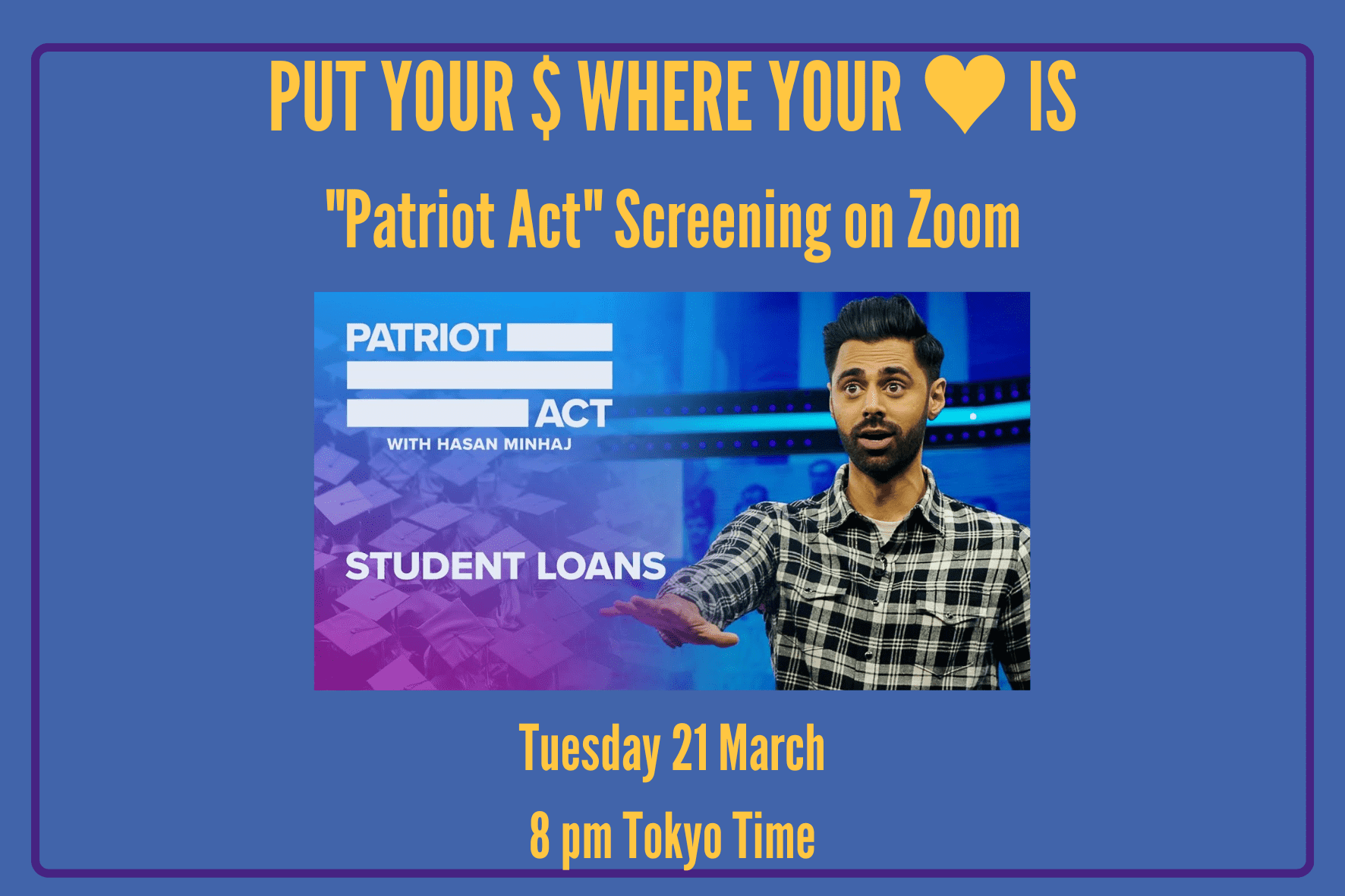 This Hasan Minhaj episode has perhaps never been more relevant as discussions about student loan forgiveness plans in the U.S. continue. Join us as we watch the episode and discuss our opinions on one of the most important issues affecting young voters!
When you RSVP you will receive an email with the link to join on Zoom.
WHEN
March 21, 2023 at 8:00pm – 10:30pm Tokyo Time
WHERE
Online via Zoom (RSVP for details)
WHEN
March 21, 2023 at 7:00am - 9:30am Eastern Time (US & Canada)
Who's RSVPing
Do you like this post?