Friday, July 21 through July 22, 2023
Paris, France
Youth Caucus Movie Meetup: Barbie
RSVP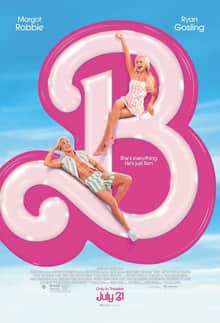 It's movie time! Life in plastic is fantastic, and Barbie is even more so on one of the biggest screens in Paris, at the Radio City Music Hall-inspired Art Deco marvel, the Grand Rex.
Join the youth caucus on Friday, July 21, at 9:30 PM to escape the heat and enjoy the Greta Gerwig (VOSTF) picture about the plastic agents of gender role socialization.
Join us for dinner next door at MoMo House (at 46 rue Poissonnière 75002) starting at 8:00, or in front of the theater before the screening.
Note that neither SAG-AFTRA nor WGA has called for a consumer boycott. We will be talking informally about the strike, the UPS contract, #HotLaborSummer, AI and the future of work, the Barbie Liberation Organization, and everything and anything else politics-related before and after the movie.
Tickets can be purchased in advance with credit card or ciné-cheque, or at the door. Cartes UGC accepted.
More information about the screening and venue can be found here.
WHEN
Friday, July 21, 2023 at 09:30 PM Paris Time through July 22, 2023
WHERE
Grand Rex
1 Bd Poissonnière
Paris 75002
France
Google map and directions
CONTACT
Max Dunitz
[email protected]
3 RSVPs