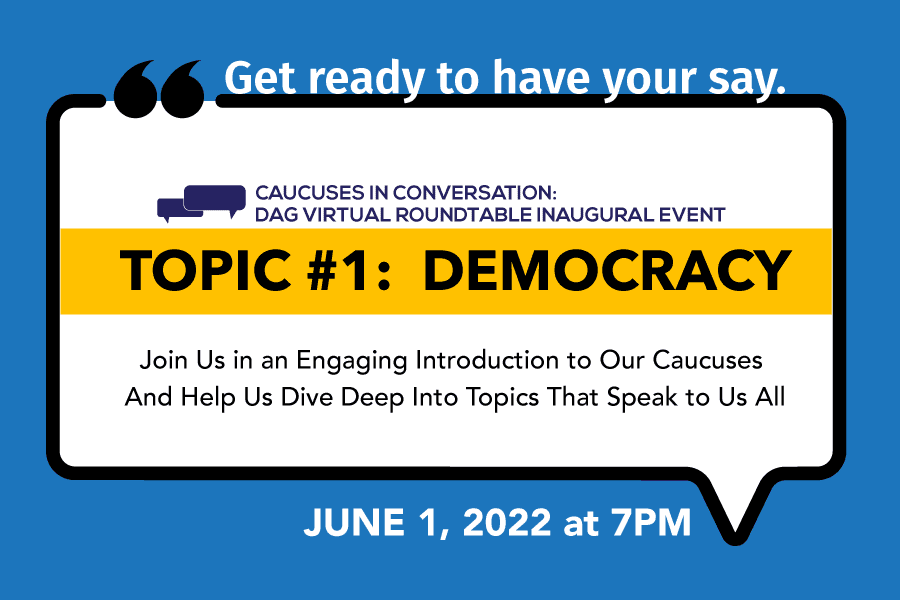 Get Ready to have your say! 
The Democrats Abroad APPI, ECCC and Women's Caucuses are happy to invite you to join us as we kick off our first virtual roundtable: Caucuses in Conversation.

In order to build our caucus communities & connect to our members at large have worked together to develop a program designed to provide a forum for members to meet at 'the table' and discuss topics that impact us all -from healthcare, to Voter
Suppression, to Democracy itself – we will be hitting topics that meet the moment! 

Our first event is scheduled for Wednesday, June 1 st at 7PM CET – our inaugural topic : Democracy.

What is your personal view and connection to democracy? Recognize autocracy before it is too
late. What do you want? What don't you want? How do all of the caucuses relate to the
fundamental problem that democracy is in danger?

Please, RSVP to attend.
WHEN
June 01, 2022 at 7:00pm - 8:30pm Berlin Time
Who's RSVPing
Do you like this post?