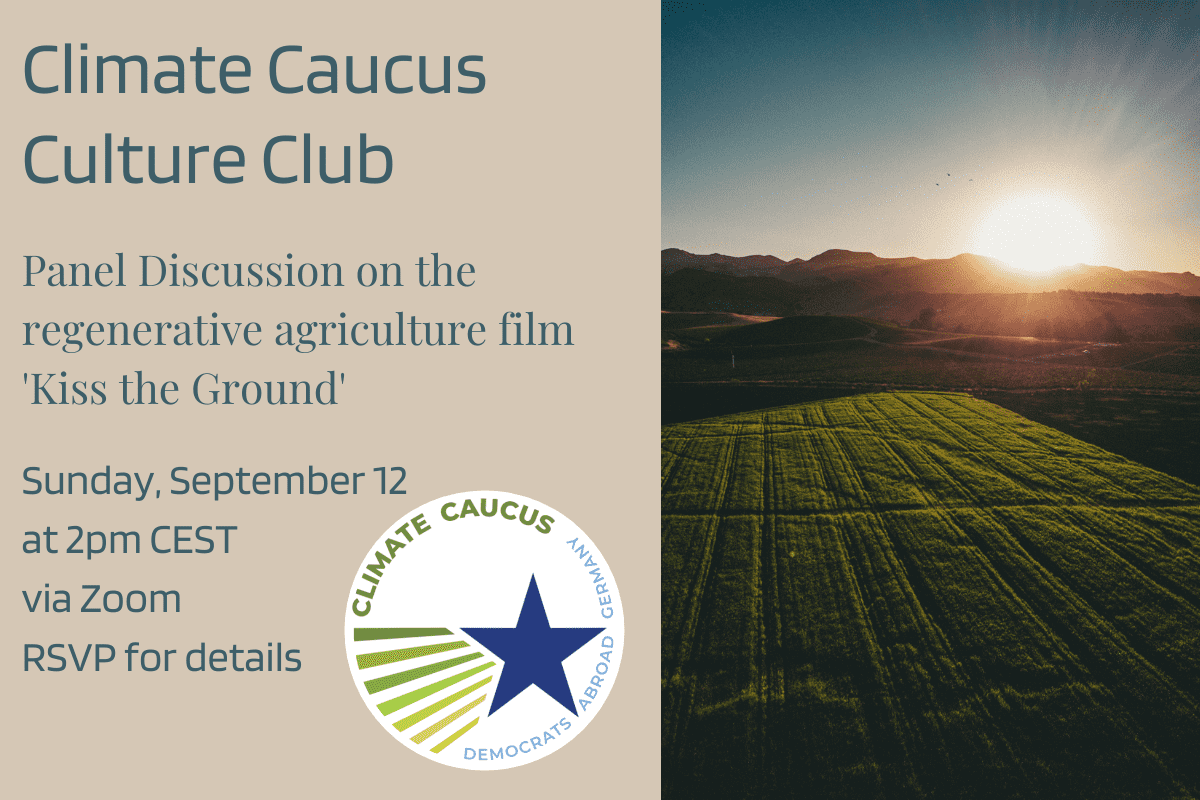 As the first installment of a new series called the Climate Caucus Culture Club, the DA Germany Climate Caucus will host a panel discussion of the soil & regenerative agriculture documentary
"Kiss the Ground"
on 
September 12th at 2pm CET
.
 "Kiss the Ground"
 inspires a feeling of hope as it explains "how the food you eat can reverse climate change, heal your body and ultimately save the world." Regenerative agriculture could be a key component of a decarbonized and sustainable future as it returns carbon from the air back into the soil; it's carbon capture and sequestration in its most natural form. The ecological and biodiversity benefits, in addition to the climate change mitigating effects, make this subject essential for serious consideration and investigation.
Our panel will consist of two experts from within our Democrats Abroad community, Bill Bien of DA Netherlands and Thomas Avery Garran of DA China, as well as John D. Liu, a film-maker and ecologist who is featured in "Kiss the Ground." Please read their full bios below.
The film is available for viewing on Netflix and for $1 rental on Vimeo 
here
. Watch it at your own leisure and join us for expert presentations and discussion on one of the most important topics to finding a sustainable future for our planet.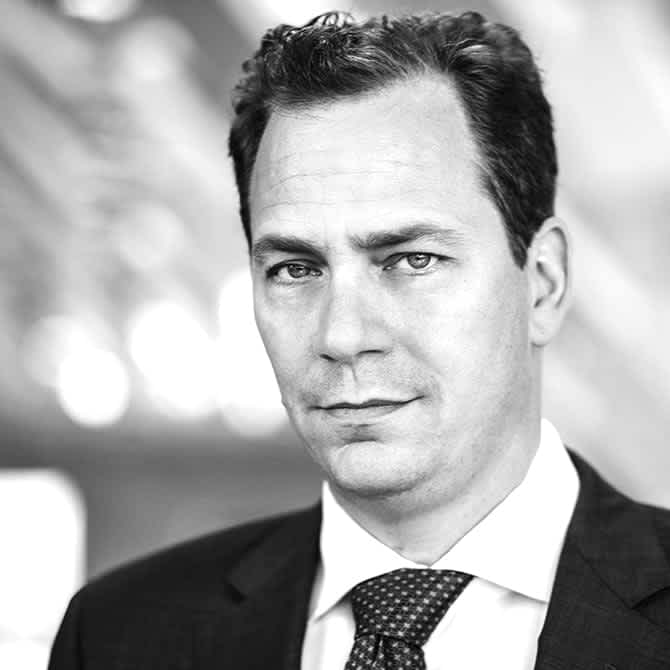 Bill Bien (DA Netherlands) is a strategic, entrepreneurial C-Level Executive with expertise in leading startups and international businesses with a focus on climate tech, agriculture tech, sustainable growth, and impact through innovation. Growing up on a farm, Bill has been interested in farming and the environment from an early age and cares deeply about finding green solutions for this critical sector. Bien has dedicated the last 10 years to climate action and sustainability businesses, taking a Fortune 500 business 100% carbon neutral in five years as well as leading a fast-growing start-up in the ag-tech sector.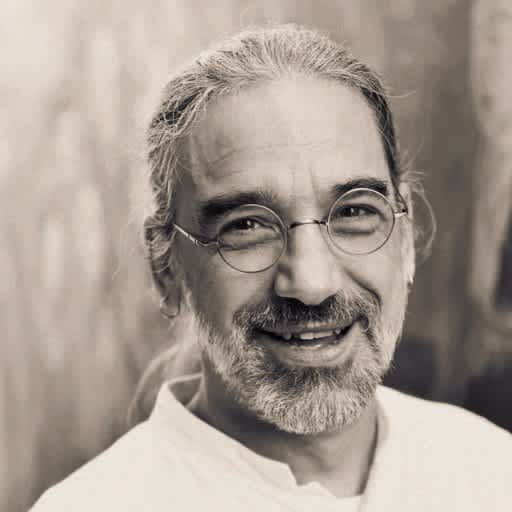 Thomas Avery Garran (DA China) has been a practitioner of herbal medicine since 1992 and of Chinese medicine since 1997. He completed his Ph.D. at the China Academy of Chinese Medical Sciences, is an author, translator, and researcher, and is a contributor and advisor to the American Herbal Pharmacopoeia. Dr. Garran is the co-founder of Herb Whisperer where he is director of agriculture and research & development. He also manages an herb garden used by Herb Whisperer as an educational resource for children and adults, teaching about and contributing to solving problems related to soil ecology and soil degradation in both China and around the world.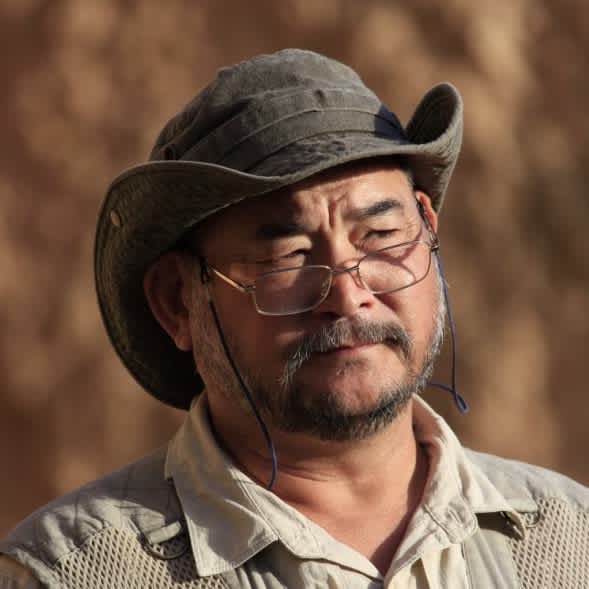 After 15 years as a television producer and cameraman for CBS News, RAI and ZDF, John began to study ecology. In the mid-1990's he and a number of media and broadcasting colleagues in Beijing created the Environmental Education Media Project for China (EEMPC) which he has led from its beginning. The EEMPC has distributed over 1000 environmental films in China since then and also helped found the China Environment and Sustainable Development Reference and Research Center and the China HIV/AIDS Information Center. Over the years their activities have broadened beyond China to include the entire world and to include the production of environmental and ecological films. "Green Gold," a film about Liu's work produced by the Dutch public broadcasting system, won a Prix Italia award. Liu's film "Hope in a Changing Climate" was named the best ecosystem film by the International Wildlife Film Festival and won several other honors. He currently also serves as Ecosystem Ambassador for the Commonland Foundation.
WHEN
September 12, 2021 at 2:00pm - 4pm Berlin Time
Who's RSVPing
Do you like this post?