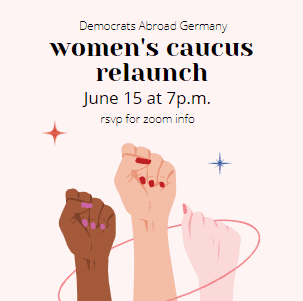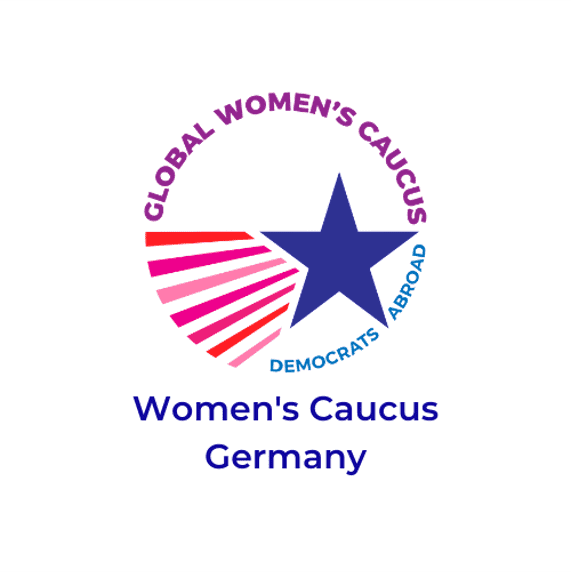 DA Germany is excited to relaunch the DAG Women's Caucus and invites you to the 2021 virtual kick-off event on June 15th at 7:00 p.m. Don't miss this opportunity to participate in the DAG Women's Caucus development planning and to be a part of the team to achieve our Caucus' overarching goal to mobilize voters and be a strong voice on the issues that concern our members. 
You will also learn about the work of DA Global Women's Caucus which is active in groups in countries around the world advocating on issues of great concern for women - reproductive rights and justice, equal rights for women under the Constitution, violence against women, and more – and will discuss with us initiatives, events, and ideas for our members in Germany who wish to promote gender equality and empowerment of women around the world.
The meeting agenda and further information are on the DAG Event page. We will be meeting over zoom, so please RSVP to receive the link. 
We look forward to seeing you on June 15th at 7:00 p.m. to discuss moving forward with the DAG Women's Caucus and its role in protecting and achieving women's rights. 
WHEN
June 15, 2021 at 7:00pm - 8:30pm Berlin Time
Who's RSVPing
Do you like this post?