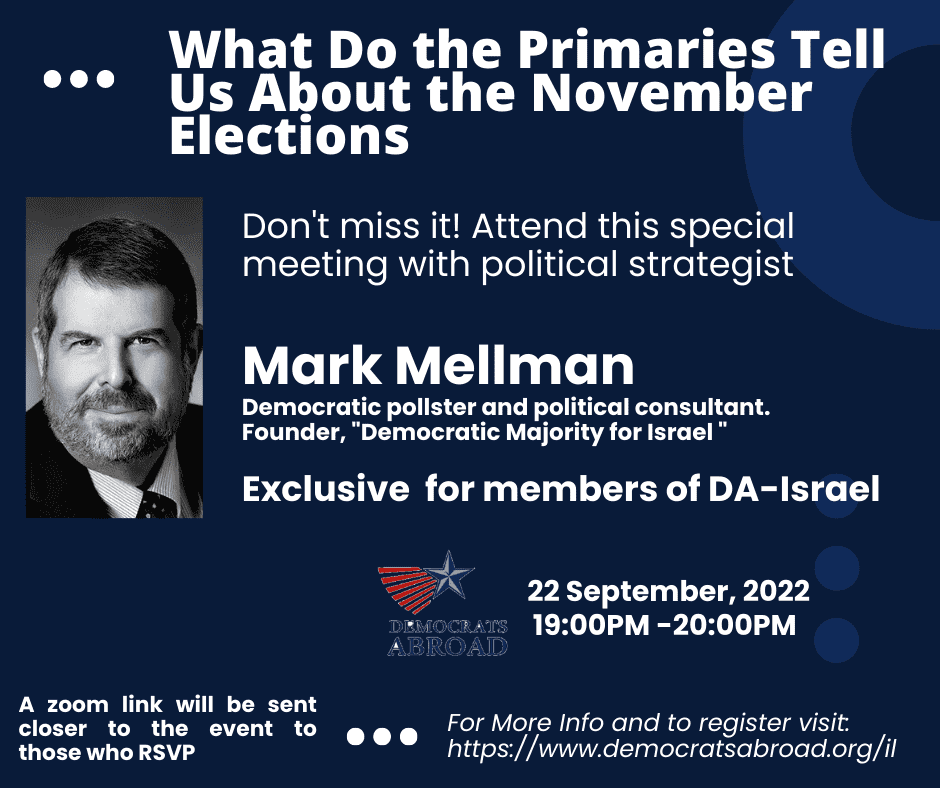 Mark Mellman, one of the nation's leading public opinion researchers and communication strategists, is President of the American Association of Political Consultants and CEO of The Mellman Group, a polling and consulting firm whose clients include leading political figures, Fortune 500 companies, and some of the nation's most important public interest groups. Mellman, who counts among his clients Senate Democratic Leader Harry Reid and House Whip Steny Hoyer, has helped guide the campaigns of twenty-nine U.S. Senators, ten Governors, over two dozen Members of Congress, and numerous state and local officials.
In addition to Leader Reid, Senate clients include Dan Akaka, Barbara Boxer, Maria Cantwell, Heidi Heitkamp, Mary Landrieu and Carl Levin. Gubernatorial clients include Jennifer Granholm, Jim Doyle and Pat Quinn. Mayors Dave Bing (Detroit), Jim Gray (Lexington) and Mitch Landrieu (New Orleans) are also clients, as are Members of Congress John Barrow, Tulsi Gabbard, Dan Kildee, Anne Kuster, Jim Langevin and Sander Levin.
Internationally, Mellman was chief strategist and pollster for Yair Lapid's stunning rise from zero seats in the Israeli parliament to the country's second largest party, in just one year. Earlier he helped Cesar Gavira become President of Colombia and Luli Basha defeat the international Mayor of the Year in Albania. Twice he has been honored for running the Best Campaign outside the U.S.
The New York Times' Nate Silver also cited The Mellman Group as the most accurate campaign pollster in the country. The Mellman Group also won series of Reed Awards from Campaigns & Elections magazine including two for "Campaign Comeback of the Year" (for victories by Leader Reid and Senator Heitkamp); "Best Use of New Technology" (for our innovative internet-based ad testing); two for "Best International Campaign" and "Best Public Affairs Campaign" several times.
As a consultant to the Democratic Leadership, Mellman plays a central role in developing strategies on a variety of issues. Newsweek credits his work on the environment with helping "turn Bill Clinton green." The Economist recognized him as the "brains behind the Democrats' successful 'Mediscare' strategy" and Politico described the firm's role in developing Democrats' economic messages, noting that Mellman's manufacturing presentation "electrified Democratic leaders."
Mellman received his undergraduate degree from Princeton and graduate degrees from Yale, where he taught in the Political Science department. He served as a consultant to CBS News, and as a presidential debate analyst for PBS and The Wall Street Journal. Mellman's op-eds have appeared in The New York Times, Washington Post, The Los Angeles Times and The Wall Street Journal among others, and he writes an influential weekly column for The Hill, a newspaper "for and about Congress."
WHEN
September 22, 2022 at 7:00pm - 8pm Jerusalem Time
WHERE
Online Town Hall Meeting
https://us06webzoomus/j/84066581437?pwd=Z01NeC9MT3R2dU9GZ1VKY3Zld3JjQT09
Meeting ID: 840 6658 1437 Passcode: 681169
Tel Aviv
Israel
Google map and directions
Who's RSVPing
Do you like this post?