Saturday, July 01
Madrid, Spain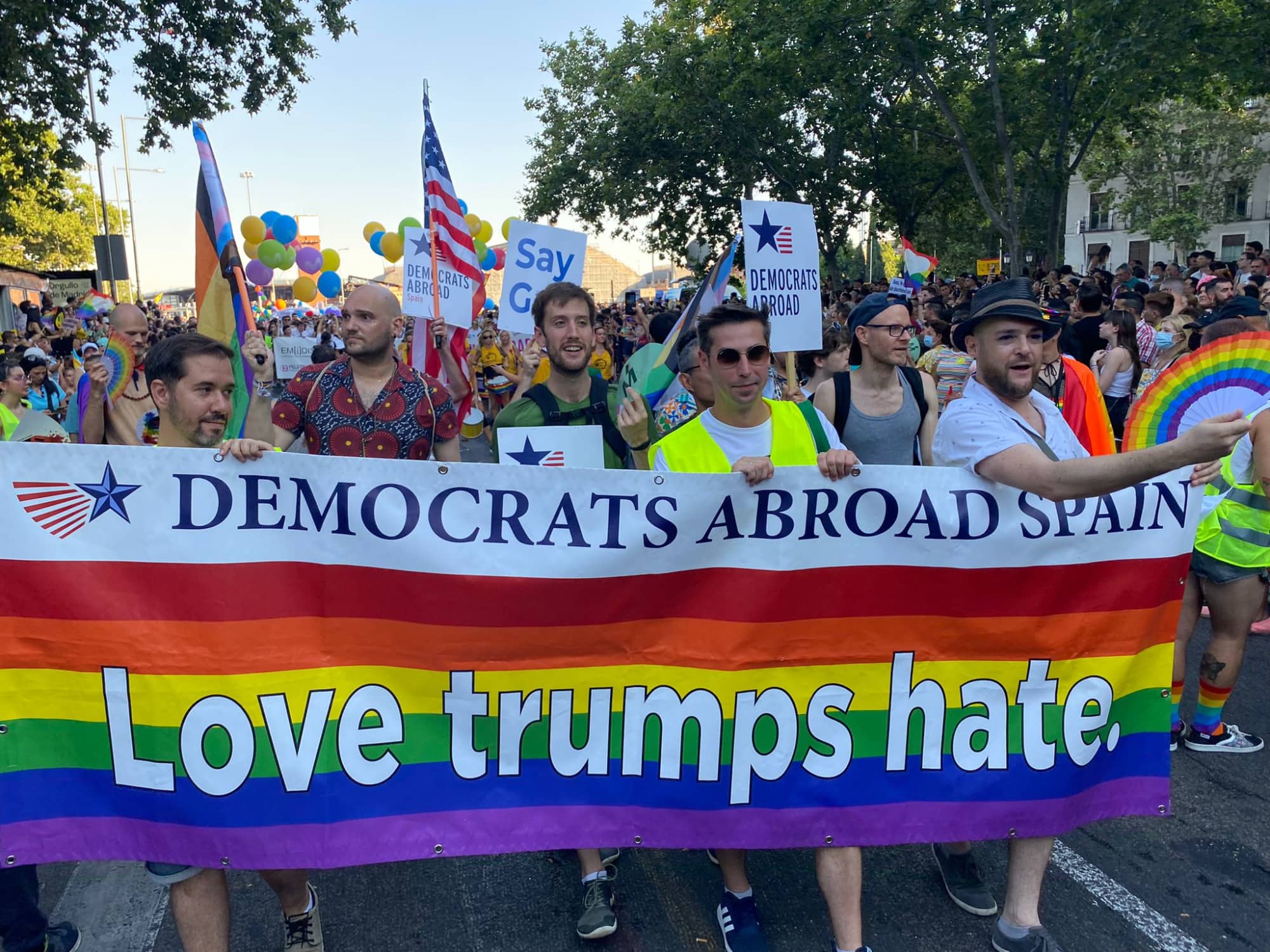 The Pride march is one of our chapter's biggest (and most fun!) events of the year. It's a great way to share our message and bring in new members, too. Feel free to invite friends and family of all nationalities. The more, the better - we want you all there with us!
Date: Saturday, July 1st
Time: Meet at 6:15pm in front of the Reina Sofía Museum (pin with exact location here). We will then join the march as a cohesive unit when it leaves from the base of Paseo del Prado at 7pm.
Note: We are still awaiting registration for the march to open, so this information is subject to change (we will of course provide an update, if needed).
Please RSVP if you're able to make it - this headcount is a huge help with our organizational efforts. Also, if you'd like to be one of our 6 super volunteers to help hold the banner by providing your name/ID number (requested by the march organizers for our registration), please send us an e-mail ([email protected])!

We suggest that fellow marchers wear a white t-shirt or last year's "Disarm Hate" t-shirt if you have one to help give us some visual cohesion and to help keep our group together.
Remember to wear light clothing, bring a hat, and drink plenty of water. Thank you for joining us. We look forward to marching with you!
WHEN
Saturday, July 01, 2023 at 06:15 PM Madrid Time
WHERE
Reina Sofía Museum - please see pin
Rda de Atocha 2
Madrid 28012
Spain
Google map and directions
CONTACT
Maggie Zelonis
[email protected]
11 RSVPs