On Saturday, September 4, 2021, DAG Hamburg will join with other DAG Chapters in hosting the 2021 Membership Drive Better Together. We will be setting up tables all over Germany to reach out to American citizens, letting them know we are here and ready to help them stay engaged with U.S. democracy.  Let's get out there in person and on social media to find Americans to join us!
Join the Hamburg Chapter from 13.00-17.00 at the Gerhart-Hauptmann-Platz for information on how to join DA, volunteer registration, and chance to be entered in our Better Together Raffle. 
Can't attend on the day? Join us in postcarding later in the month. Information is here. (https://www.democratsabroad.org/candicenewtondag/better_together_postcard_social)
See you there!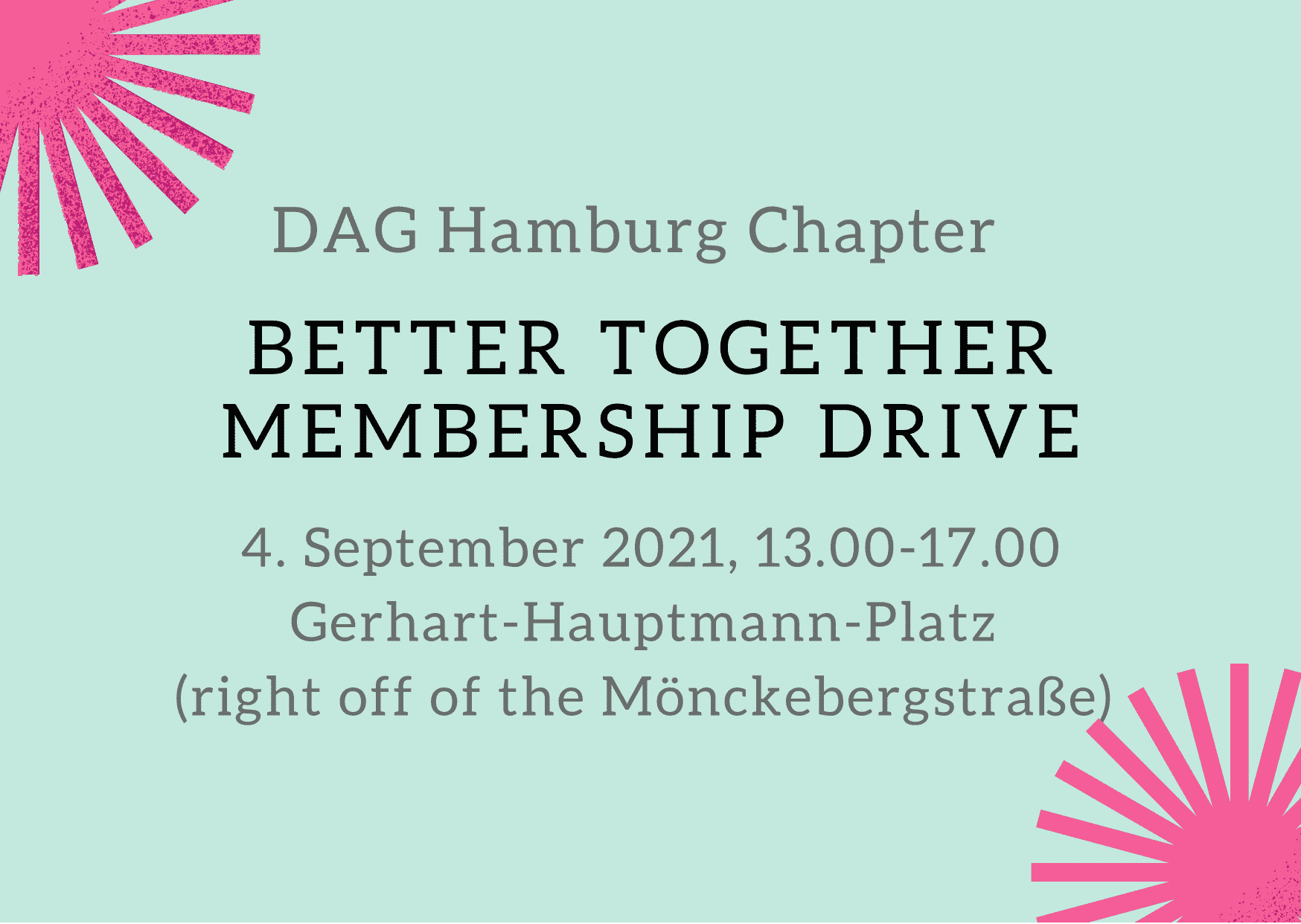 WHEN
September 04, 2021 at 1:00pm - 5pm Berlin Time
Do you like this post?