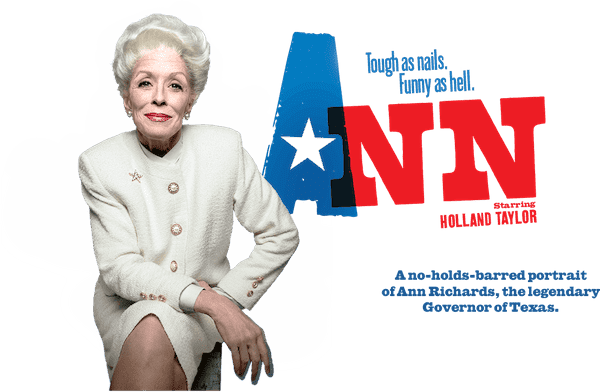 Come vote for your Chapter's ExCom in person. Bring your ID. Meet other Dems and enjoy a projection of the play, Ann, about the famous Texas governor Ann Richards. Our member Jim Lovell, who worked with the Governor for many years, will introduce the film.
La Mado
4 place des Prêcheurs
Aix-en-Provence 13100
On Saturday 30 March, 2019. Voting open at 3 pm, film starts at 5 pm (two hours long).
ANN is a no-holds-barred portrait of Ann Richards, the legendary first elected woman governor of Texas. This inspiring and hilarious play brings us face to face with a complex, colorful and captivating character bigger than the state from which she hailed. Remembered for many things not the least of which was her memorable keynote speech at the 1988 Democratic Convention, in which she famously quipped, among other things, "Ginger Rogers did everything that Fred Astaire did. She just did it backwards and in high heels." Written and performed by Emmy® Award winner and Tony nominee Holland Taylor ("Two and a Half Men"), ANN takes a revealing look at the impassioned woman who enriched the lives of her followers, friends and family.
After playing throughout Texas to sold-out audiences, ANN went on to win critical acclaim in Chicago, at the Kennedy Center in Washington, DC, and on Broadway at Lincoln Center's Vivian Beaumont Theater. Now this extraordinary play directed by Benjamin Endsley Klein which appeared on Broadway in an unforgettable performance that The New York Times called, "frank, funny and warm. As Ann Richards, Holland Taylor is a FIERY DYNAMO." Will be shown in a film taped live from Broadway at La Mado in Aix-en-Provence on March 30th at 5 pm.

La Mado
4 place des Prêcheurs
Aix-en-Provence 13100
France
Contact: Pamela King  0627282860