DURING THE US MIDTERM ELECTION SEASON
AT IAU IN AIX-EN-PROVENCE:
SAVE THE DATE
WEDNESDAY 3 OCTOBER AT 18:30
for a talk with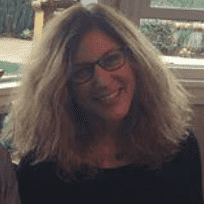 Amy Anne Below
MAT and specialist in American Politics and Government
on
"Why Your Voice Is Essential:
Free Speech and the Survival of Democracy"

with the participation of
Philip Breeden
Vice President of Administration and professor of IAU
Leigh Smith
PhD, Dean and professor of IAU
and special guest
The Consul General of the US in Marseille,
Simon Hankinson
Exact address to be announced.
VOTING REGISTRATION WILL BE AVAILABLE ON THE PREMISES AFTER THE TALK!
But don't wait till then!
now to register!!
FOR MORE INFORMATION CONTACT PAMELA KING: [email protected]