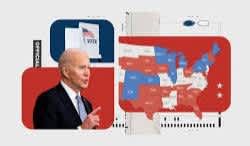 Join us for a two hour meeting including a one hour meeting round-up of the Midterm results and what this means for the future of the Biden Presidency and 2024 - and a review of our own DA Bylaws that are up for review/vote in December 2022.  Bylaws copies will be sent to those who RSVP for this meeting of the general membership along with the zoom link prior to the meeting.  Hope to see you there!
WHEN
November 15, 2022 at 7:30pm - 9:30pm Dublin Time
Who's RSVPing
Do you like this post?