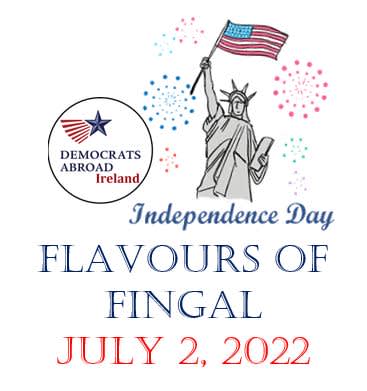 Join us at the Flavours of Fingal for a great day out with other Members of Democrats Abroad!  Family Friendly event with music, entertainment, food and more - we will meet up as a group to experience the atmosphere that should remind us of Independence Day weekends back in the States!  Meet us in section 18 - the Music Section where we will be helping people registering to vote and hanging out with fellow Dems!  Our section should be set up in red white and blue and look for VotefromAbroad.org tee shirts!  Public transport is encouraged but parking is available and can be paid for on the website.  Bus transport available to the venue via www.flavoursoffingal.ie .  See you there!!!  
WHEN
July 02, 2022 at 1:00pm - 5pm Dublin Time
Who's RSVPing
Do you like this post?