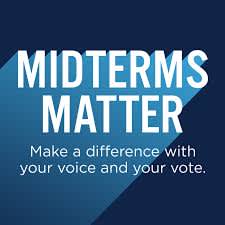 Let's gather and measure up the big races and the efforts we want to drive to help Democrats get elected in these critical 2022 midterm elections!
This will be our last Dublin meeting for awhile as we hit the road for our next few meetings - and we are committed to bringing better technology so that those virtual and in person have great meeting experiences.  Please join us as we talk about the midterms, how to train up for phonebanking and answering voter questions, and hitting the road to register voters across Ireland!
Do you like this post?