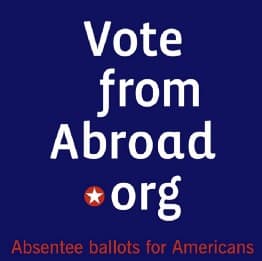 Join us on March 26th as we meet to learn about the global initiatives to Get Out the Vote, and share ideas about how we can get the vote out here in Ireland!  We will be joined by global and in-country GOTV experts who will share stories of how motivating voters to register via VoteFromAbroad has helped add many eligible abroad voices to the ballot box and change the outcome of some critical races!  We will also talk about what the map for 2022 looks like and how to drive outreach to voters in Ireland to VoteFromAbroad.org.  Come armed with your ideas and your passion for democracy!
We will also share at the meeting local opportunities to outreach to Ukranian causes as I know many of our members are looking for ways to help - especially those who have been displaced and are now settling in Ireland. 
We look forward to seeing you at the meeting! 
Our 
WHEN
March 26, 2022 at 2:00pm - 5pm Dublin Time
CONTACT
Democrats Abroad Ireland
Who's RSVPing
Do you like this post?