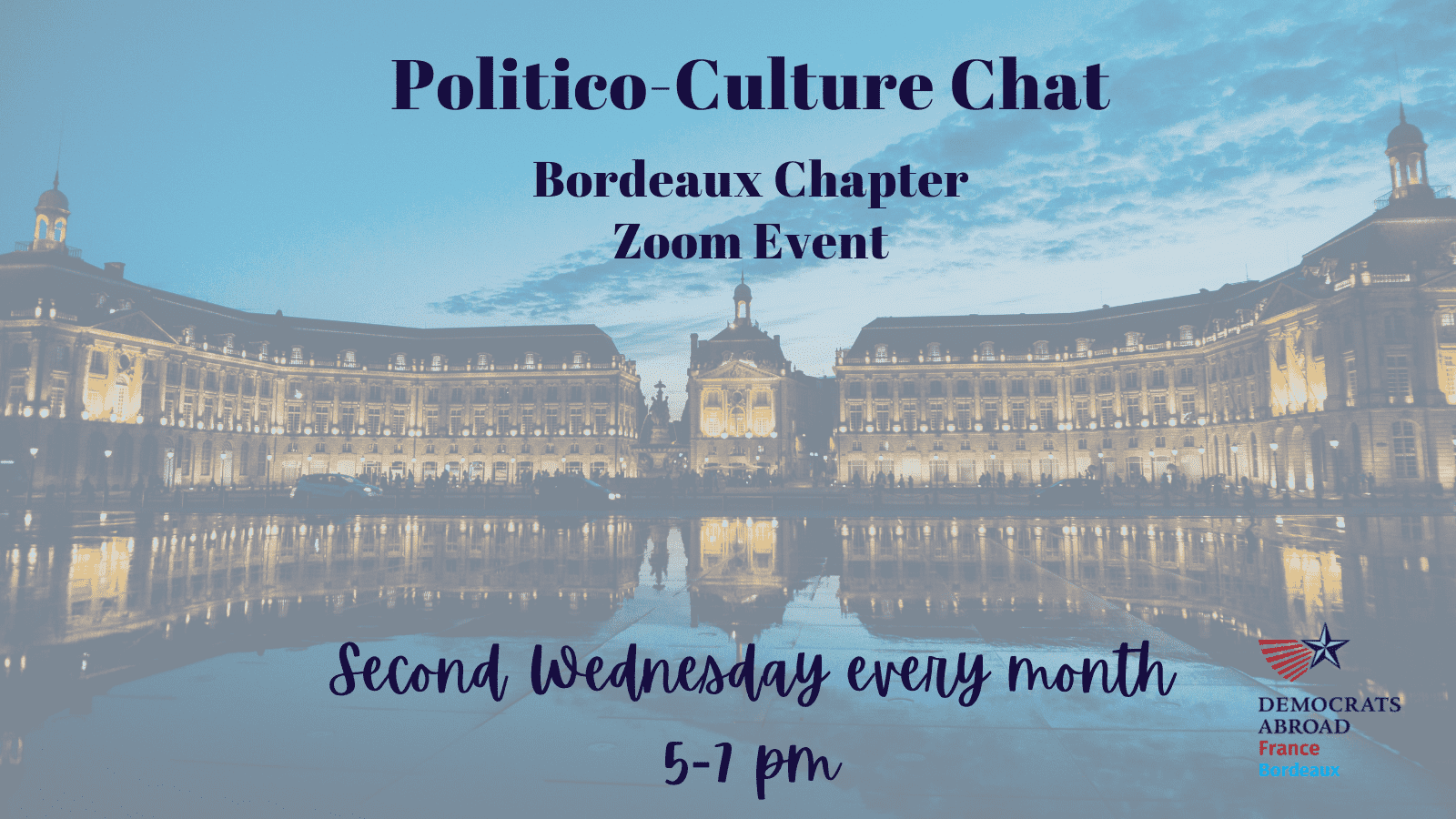 BORDEAUX CHAPTER POLITICO-CULTURE CHAT
WHAT?
A free-wheeling discussion of American politics but also History, Art, Film, Philosophy, Psychology…..
Prepared and moderated by Trudy Bolter, Professeure des universités émérite, Sciences-Po Bordeaux
WHERE?
On Zoom 
WHEN?
Second Wednesday of every month, 5 to 7 PM
HOW?
Starting from a file of texts and artifacts (usually film) around a  core theme, conversation quickly develops
Upon rsvp'ing we will send you the subject of the month and the suggested "prep work" via email. Please read as little or as much as you like - there is no "assignment".
JOIN US!
WHEN
September 14, 2022 at 5:00pm - 7pm Paris Time
CONTACT
Virginia Coulon ·
Who's RSVPing
Do you like this post?