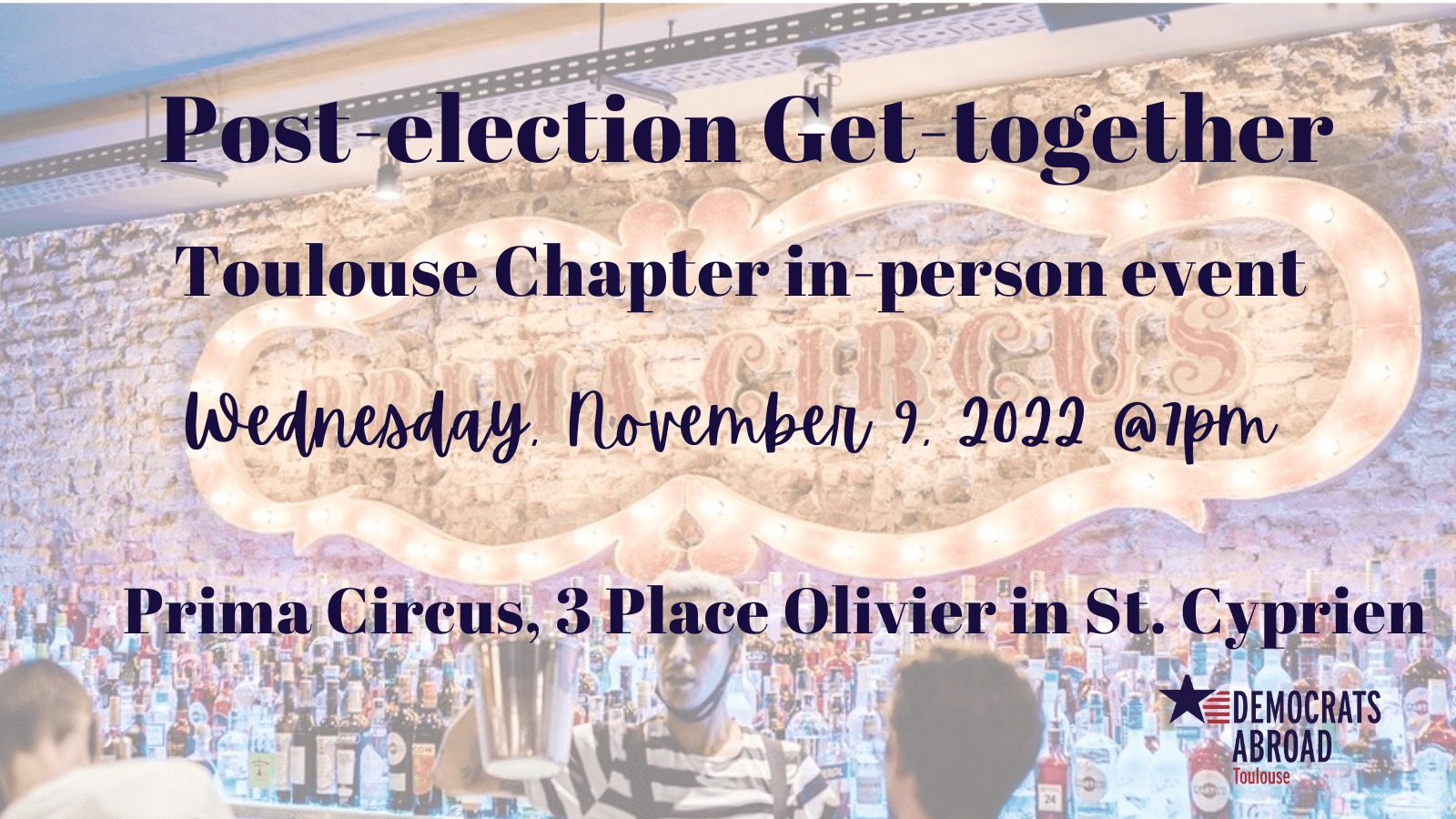 While many of us Dems abroad have already voted or are in the process of voting, and our get-out-the-vote and voter assistance efforts continue to the very last minute to produce wins for Democratic candidates on November 8, here in France we won't know the results of the U.S. midterm elections until November 9. So, whether it is to celebrate Dems' success or to commiserate over more mixed results, let's do it together!
Join us on Wednesday, November 9, at 7 PM for drinks and Italian food at Prima Circus, the popular new restaurant on the site of the old Carson City restaurant in St. Cyprien. 
Prima Circus offers inventive cocktails, wine, beer, appetizers, pasta and pizza :  https://app.kards.fr/prima-circus/salle-principale (you'll notice their menu includes the tongue-in-cheek "Bye-Bye Trump", a cheeseburger-themed pizza).
Please RSVP by Election Night, Tuesday, November 8, so that on Wednesday morning we can have a head count and reserve a table or two or three.* 
We hope to see you there!
*The restaurant has specified that we will need to order food, so please come prepared to order something besides a drink. That said, the dishes are copious and could be shared. 
WHEN
November 09, 2022 at 7:00pm - 10pm Paris Time
CONTACT
Alejandra Roman · · 07 84 70 05 69
Who's RSVPing
Do you like this post?