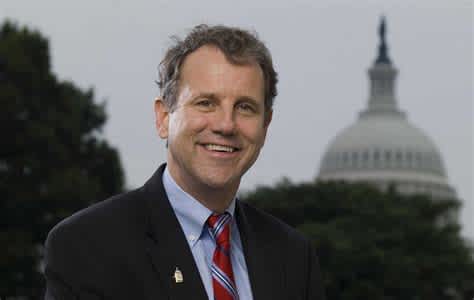 Exciting Opportunity for Switzerland Democrats! U.S. Senator Sherrod Brown (D-Ohio), will visit Geneva on Sunday, November 20, for a private evening fundraiser event. Mr. Brown is respected as the Democratic senator who keeps getting re-elected in Republican Ohio. On Sunday afternoon, he would like to meet any and all Democratic Americans abroad, and thank them for their continued political engagement.
Democrats Abroad is therefore able to offer our members the unique opportunity to attend a Coffee with Senator Brown. You are welcome to share a chat with him around the table at a restaurant in old-town Geneva. This event is free (refreshments available for purchase) but registration is required. RSVP here, we'll reply by Saturday with venue details.
>>> THIS EVENT IS NOW CLOSED TO FURTHER REGISTRATIONS.
>>> THANK YOU FOR YOUR INTEREST.
WHEN
November 20, 2022 at 2:00pm - 3pm Bern Time
CONTACT
Peter Butterfield ·
Who's RSVPing