The least expensive option for returning your ballot is to send in or drop off your ballot to the US Embassy in Bogotá or the US Consulate in Barranquilla. Your envelope needs to have a US stamp or postage paid. Please allow as much time as possible - we recommend four to six weeks!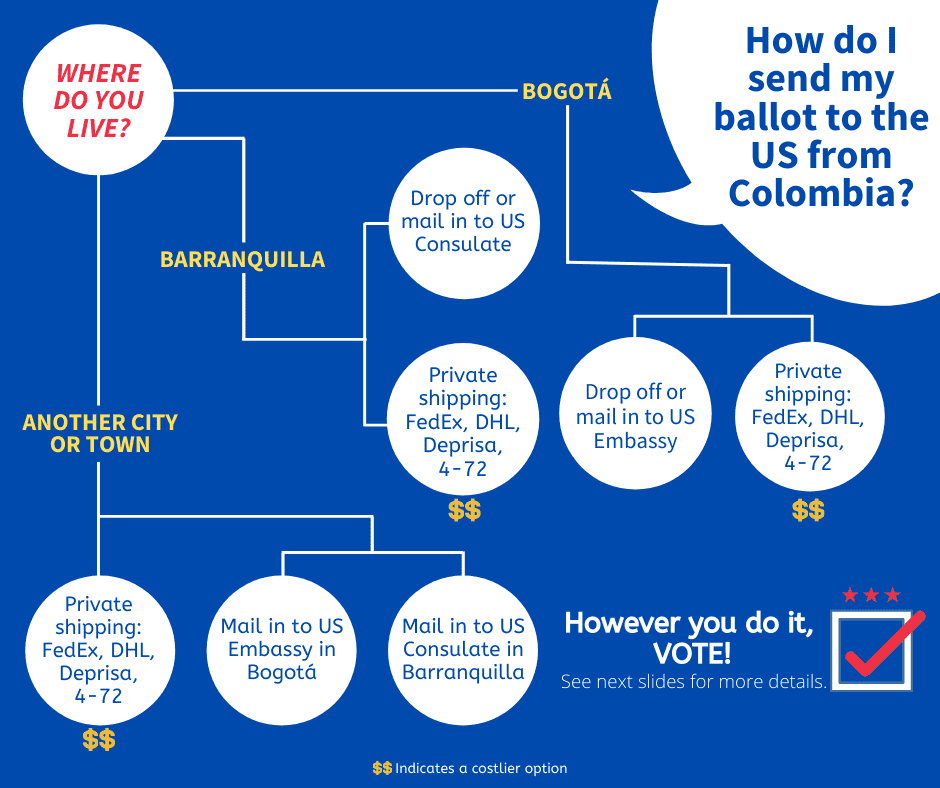 US Embassy - Bogotá
Mailing address:
Att: Voting Assistance Officer
Cra. 45 No. 24b-27
Bogotá D.C
Colombia 11132
In-person drop-off: Monday-Friday 2pm-4pm
US Consulate - Barranquilla
Mailing address:
American Citizen Services
Calle 77b 57-141 Suite 511
Barranquilla, Colombia
In-person drop-off: Monday- Friday 8am-5pm
If you want to have the ability to track your ballot and can spend more, use a private courier, e.g. DHL, FedEx, Deprisa, Servientrega. This can cost from COP120,000 to COP220,000.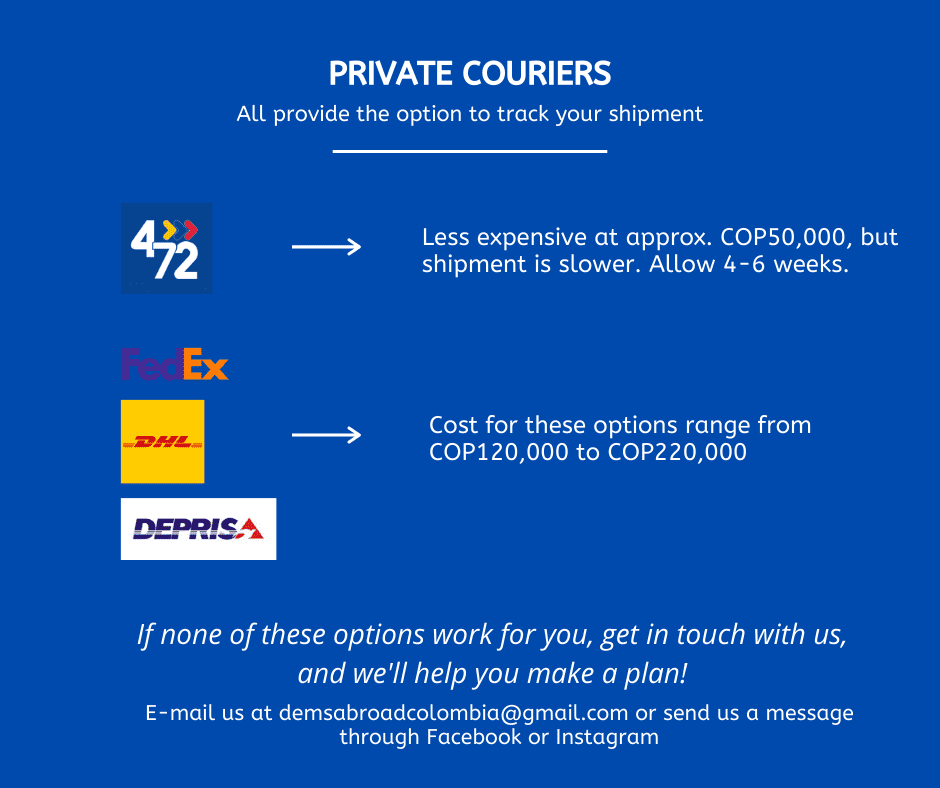 If none of these options will work for you, please get in touch with us, and we'll help you make a plan! 
Do you like this post?