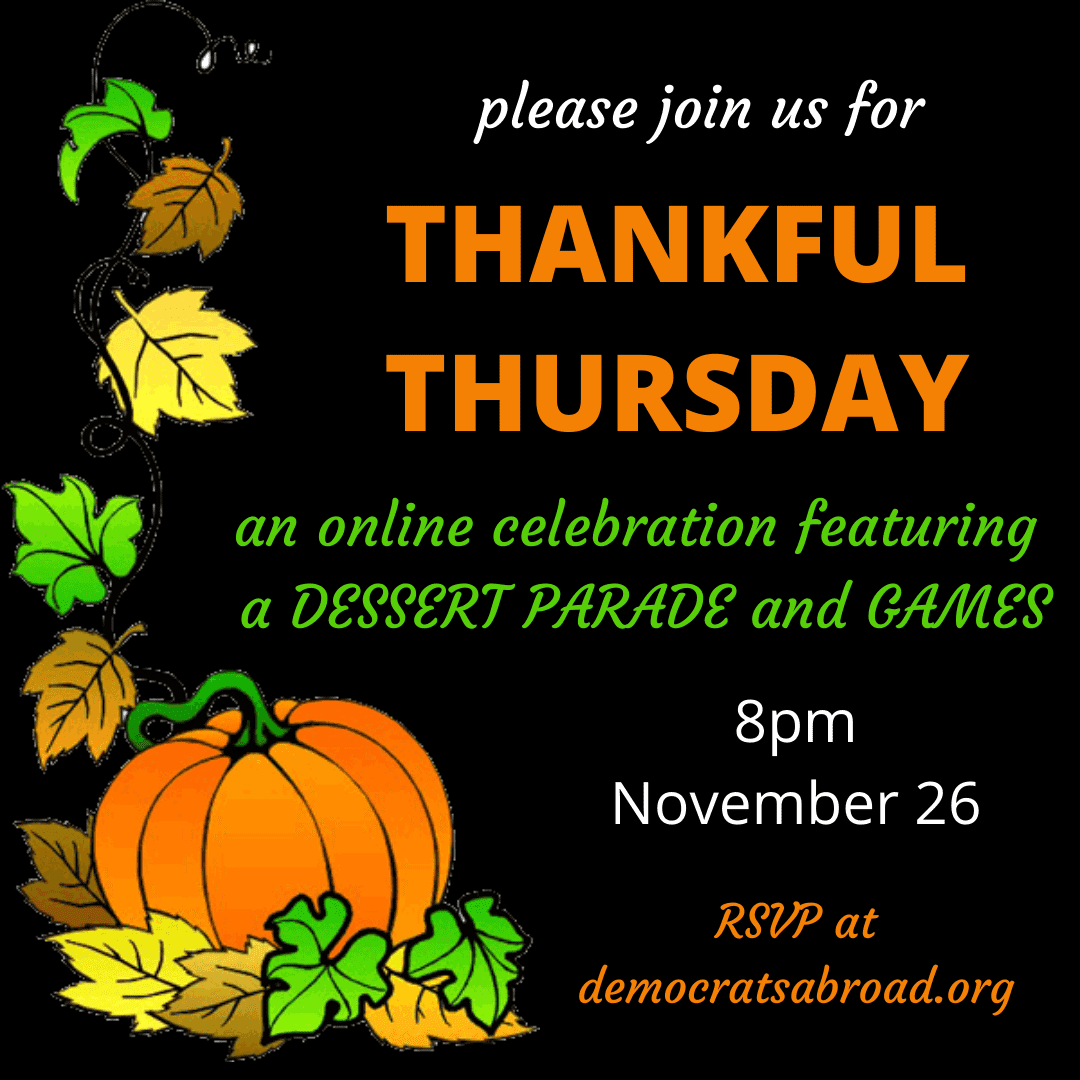 Join members of your local Democrats Abroad chapter to celebrate American Thanksgiving with a Dessert Party.
We'll kick off with a dessert parade, during which all attendees will be invited to show off whatever dessert they happen to be eating (homemade or store-bought), and then move on to a couple of Thanksgiving-themed games (with prizes!). If you don't feel like playing, that's okay--the party is open to those who might just feel like socializing, as well.
For the sake of those who might appreciate suggestions of what to make themselves for dessert, all attendees will be invited to upload a favourite dessert recipe (or three) into a common Recipe Exchange folder before the event. Because other chapters across Canada will be holding their own Thankful Thursday dessert parties, this folder will be open to all members of Democrats Abroad Canada so we can share recipes across the country.
You will receive the Zoom link, access to the Recipe Exchange folder, and a few words about the games in the RSVP confirmation you will receive once you register.
We look forward to sharing a sweet evening with you!
WHEN
November 26, 2020 at 8pm - 11pm Eastern Time (US & Canada)
WHERE
ONLINE ZOOM MEETING (using Parliament's mailing address enables the event to appear on DA's event map)
1 Wellington St
Ottawa, ON K1A 0A6
Canada
Google map and directions
Who's RSVPing
Do you like this post?