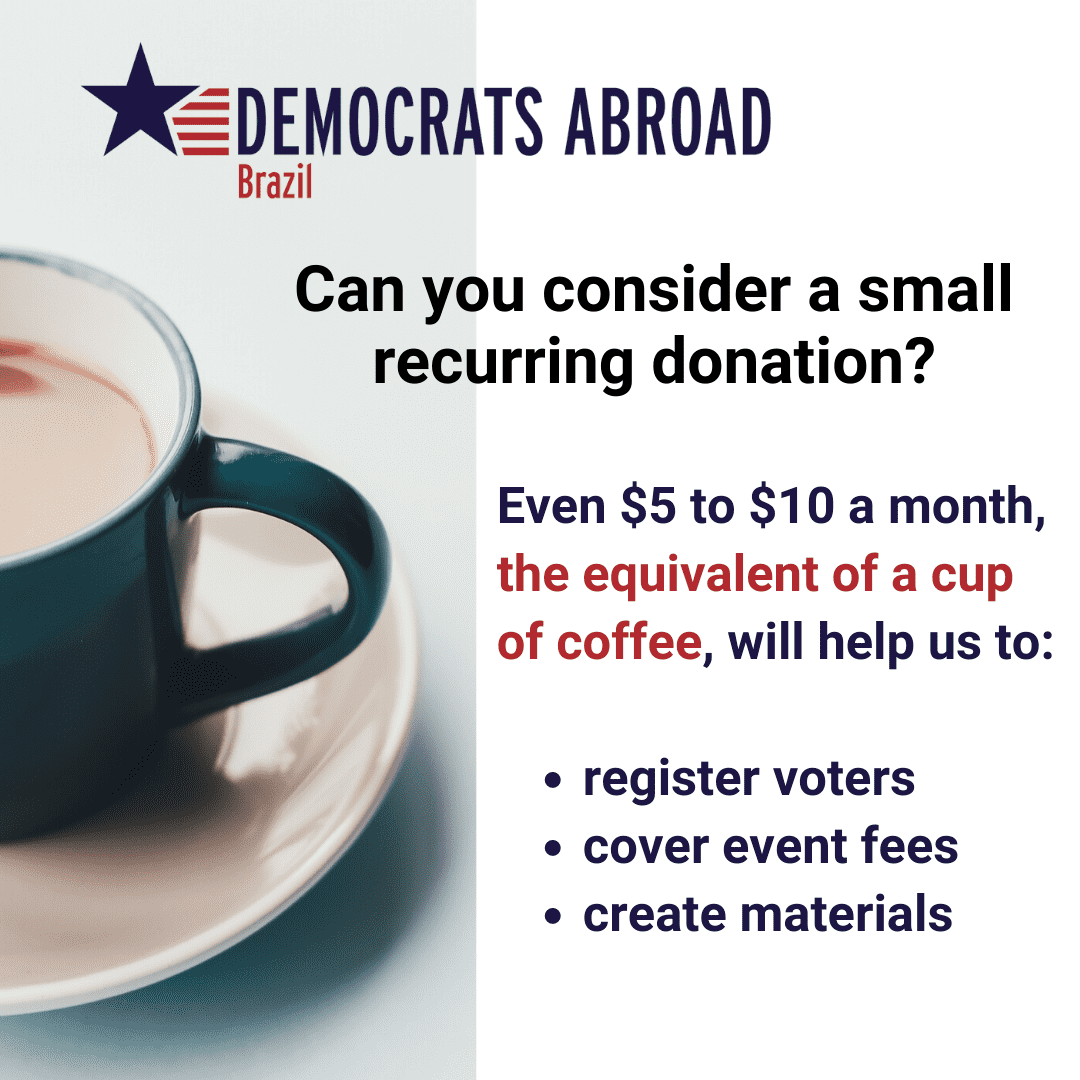 Folks....
We are a small all-volunteer organization.  Most of what we do to inform & help Americans vote in Brazil requires some expense.
If you can consider a one-time or even small recurring monthly donation to DA Brazil, it will go a long way to help us Get Out The Vote in 2022!
Statistics show that 8-9% of eligible US voters living in Brazil actually cast a ballot.  We know there are hurdles.
DA Brazil is here to help get past those hurdles and is determined to increase voter participation of Americans in Brazil.
Whether as a volunteer or via a small donation ... or both 💡💫... YOU CAN HELP US GET THERE! 
Whatever you can do is most appreciated.
Warmest regards,
Ronny Rubin, Chair DABR on behalf of the entire Executive Committee                           
"Democracy is not a state. It is an act, and each generation must do its part to help build what we called the Beloved Community, a nation and world society at peace with itself." - John Lewis, July 30, 2020
General questions?  Email us:  [email protected]
REGISTERED TO VOTE? 
or...
 Follow us on IG
 Follow us on TW
Do you like this post?