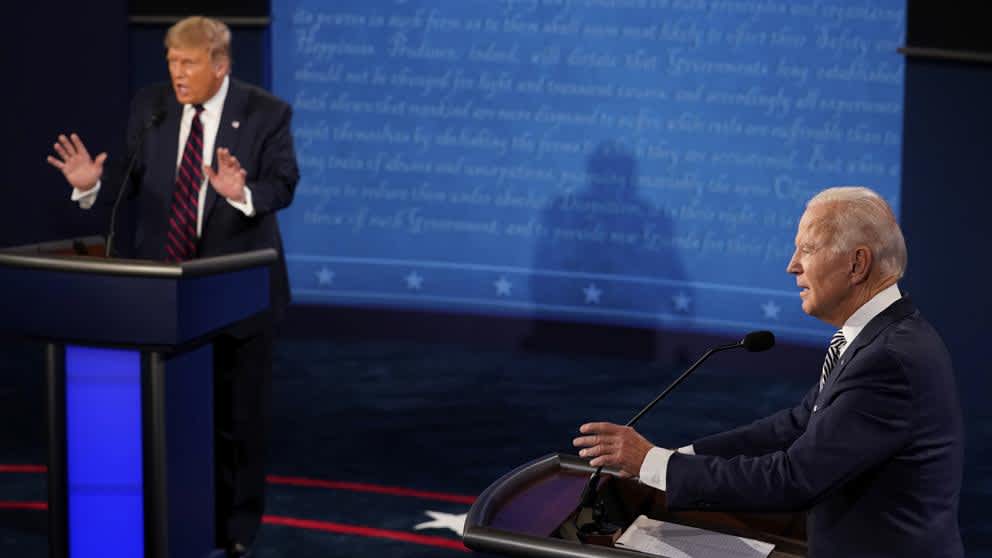 Dear DA Members and Friends:
This is our last opportunity to view Democratic candidate Biden square off against incumbent Trump on the debate stage before this critical election.
Date: Sunday, October 25th
Time: 7 PM
Location (online Zoom): https://us02web.zoom.us/j/86492683200?pwd=VVVFU1MyQSswNUE4U1JYVXpMWXpLZz09
Meeting ID: 864 9268 3200
Password: 950814
Unlike the previous debate, both candidates' teams have agreed to mute microphones after their two-minute period to speak has expired. We are hopeful that this new format will foster productive dialogue, providing voters with the details from each candidate's platform to which they are entitled.
This event will follow the same format as on previous occasions: a rebroadcast of the debate online beginning promptly at 7PM, followed by conversation among members and friends at approximately 8:30 PM.
Please join us again this Sunday to share your thoughts following the debate and RSVP if you are planning to attend.
Note on Zoom protocol:
1-All microphones will be muted during the viewing.
2-To participate in the spoken discussion after the debate, you must type "hand up" in the chat box. A moderator will call on you to speak based on your order in the queue.
If you have already spoken once, preference will be given to those who have not yet had the chance to speak.
Looking forward to seeing you there!
WHEN
October 25, 2020 at 7pm - 10pm Madrid Time
Who's RSVPing
Do you like this post?