Join the DA Toronto LGBTQ+ caucus for movie night during Pride Weekend in Toronto!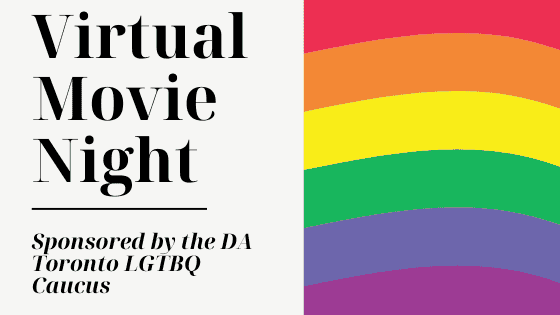 We will get together online to watch the 2017 documentary "The Life and Death of Marsha P. Johnson." The film follows activist Victoria Cruz as she digs into the suspicious death of her friend, trans activist and self-proclaimed Drag Queen, Marsha P. Johnson. 
Johnson was a leader in the Stonewall riot and pioneer activist for LGBTQ+ rights. As we reflect on the important significant of Stonewall 51 years later, this film also reflects the realities of violence against trans communities and people color that we continue to see today. 
Just RSVP using this form to get the link to join in. See you at the Movies!
*You will need a Netflix account to screen the movie*
WHEN
June 26, 2020 at 7pm - 10pm Eastern Time (US & Canada)
CONTACT
shannon linehan ·