Come to our US Voter Information Table in Frankfurt. 
Do you have questions about voting in the November 2020 election? - Come by.
Do you know US citizens who would like assistance? - Spread the word.
Would you like to help Americans request their absentee ballots? - We'll show you how. Sign up to help at doodle.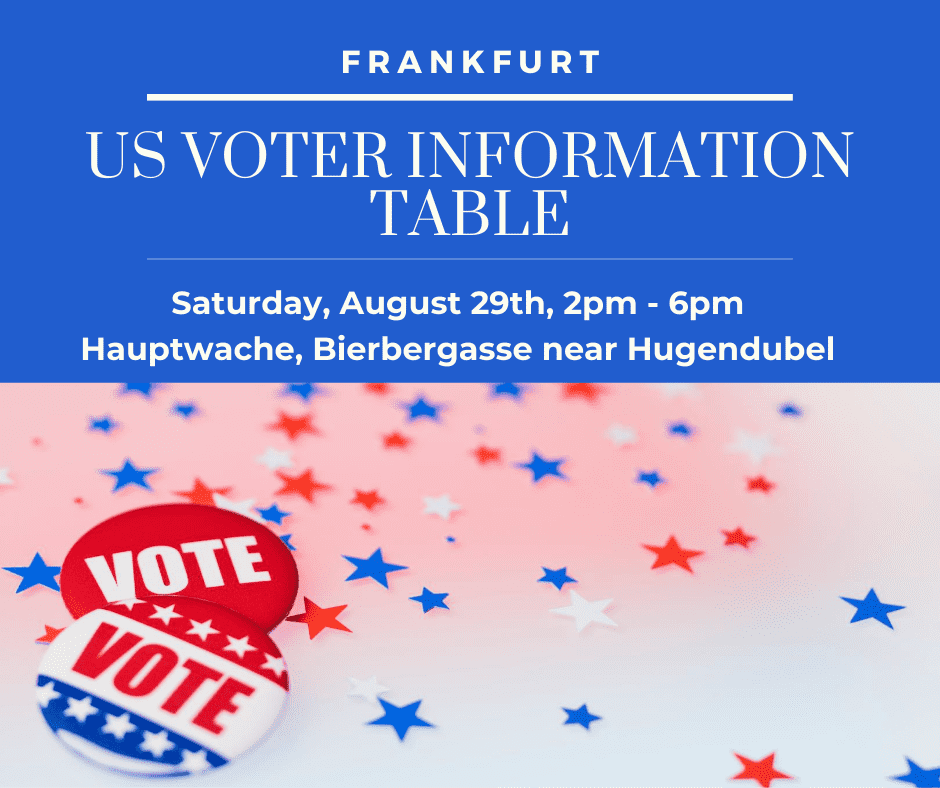 WHEN
August 29, 2020 at 2pm - 6pm Berlin Time
Who's RSVPing
Do you like this post?