If you still need to request your ballot, or are unsure if you've already requested one, visit www.votefromabroad.org today to submit your 2022 ballot request form. We strongly encourage you to send in your request form electronically, if possible, and to mark to receive your ballot by email on the request form. Doing so will help you avoid postal mail delays! 
If you already received your ballot (they started going out Sept 24), please fill it out and return it to your local election office in the US as soon as possible!
Voting questions? Check out our FAQs https://www.votefromabroad.org/faqs/, write to us at [email protected], or hop on Meet for live voter help each Saturday and Sunday 10am - 12 noon IST.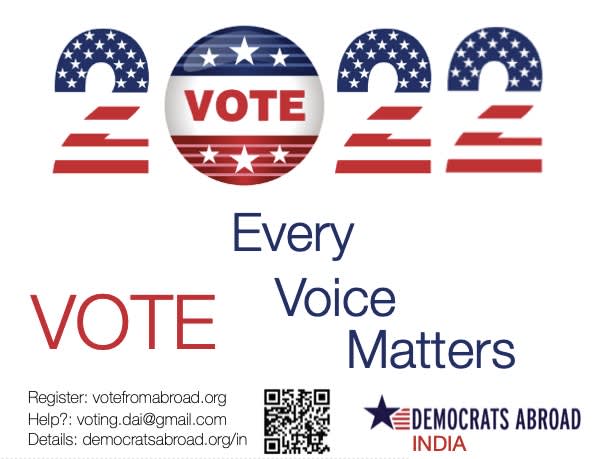 WHEN
October 16, 2022 at 10:00am - 12pm Mumbai Time
Do you like this post?